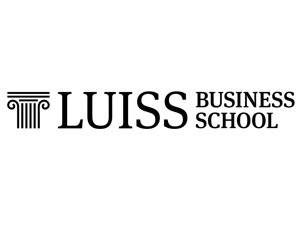 MASTER MABDA IN BIG DATA MANAGEMENT
LUISS Business School
Città Roma
Costo 14000 €
Durata 12 Mesi
Stage SI
LUISS Business School's Master in Big Data Management, developed in partnership with Oracle, provides young professionals with the skills to be at the forefront of modern Business Analytics technique and to become accomplished Data Scientist.
The MaBDA programme prepares students to work effectively with heterogeneous, real-world data, training them to become experts in extracting useful insights for business. It provides a unique blend of information technology, mathematical, analytical, and managerial skills. The master features a project-based approach to learning and encourages the pragmatic application of a variety of different tools and methods to solve complex problems.
Professional Competence
Mastering the modern business analytics technique
Becoming a data scientist
Managing and analysing heterogeneous, real-world data
Working with different tools and methods to solve complex problems
Why Oracle?
Oracle is shifting the complexity from IT, moving it out of the enterprise by engineering hardware and software to work together—in the cloud and in the data centre. Oracle is one of the largest and most innovative computer technology corporation, with more than 400,000 clients in more than 145 countries around the world. By eliminating complexity and simplifying IT, Oracle enables its customers to accelerate innovation and create added value for their clients. Today, companies use data to model and control processes and run the business. This torrent of new data offers an opportunity to gain unprecedented insight and quickly test new ideas. It also provides the power to fundamentally change business operations.
Job Opportunities
There is a growing demand for professionals trained to collect data and to use analytics tools to drive business decisions. At the same time, there is a short supply of data scientists in the global job market. The gap between demand and supply of skills is accelerating. While it poses serious challenges for recruiters, it offers enviable opportunity for professionals who have the right skills and training.
Graduates obtain a variety of skills required for a career in predictive analytics, including the ability to analyze large datasets and to develop modeling solutions for decision support. Students also gain a good understanding of the fundamental principles of marketing, finance, customer relationship management along with communication skills to present results to a non-technical business audience.
The Oracle stack for building Big Data and Advanced Analytics solutions (from the Big Data Appliance to Hadoop and the Oracle RDBMS passing thru Oracle Data Integrator, Endeca Information Discovery, Essbase, etc.) will constitute an important part of the MaBDA learning experience
LUISS Educational Model
For Years, LUISS has played a key role in Italy's economic development and cultural evolution. LUISS has trained world-class leaders sensitive to the values of the market culture and the rules of a modern democracy, and has made important contributions in the fields of Economics, Management, Law and Political Science. LUISS provides a state-of-the art model for advanced education and pursues academic excellence. Our mission is to offer the best education and services to our students. We respond to the needs of the global market and emerging professions and our teaching methods and styles are in line with the best international universities.
Destinatari
BACHELOR AND MASTER'S DEGREE in economics, statistics, engineering, information systems, mathematics or related fields
BASIC KNOWLEDGE OF COMPUTER PROGRAMMING
Participants are admitted to the programme based on the admission test outcome, academic record and professional experience. The admission test evaluates the applicants' skills, personal motivation and potential. The admission tests consists of:
English Test (applicants with high TOEFL/IELTS score may be exempted from the English test)
Logics Test (applicants with high GMAT/GRE scores may be exempted from the logics test)
Personal Interviews
Contenuti
The MaBDA is a 12-month programme of intensive training, designed to develop the necessary and unique set of skills required for a successful career in the world of big data and business analytics. The programme is composed of 8 months lecture basedand 4 months of Field Project.
Preparatory Courses
Information management concepts
Linux and VM Laboratory
Introduction to Data Management: RDBMS and Hadoop
Introduction to R and Python
Introduction to statistics for data scientist
Specialisatin Courses
IT Courses
Information collection and transformation technology
Access tolls
Advenced visalisations
Advanced programming with R
Methodological Courses
Statistics
Econometrics
Economic forecasting
Machine learning
Business Courses
Corporate and buinsess strategy
Marketing analytics
Financial economics and analytics
Field Project
The Field Project represents an opportunity for students aiming to achieve the skills acquired throughout the course. It is an essential part of the training programme.
The Field Project can take  several forms:
Company-Project work: students are coached by a company tutor during the development of tasks related to specific business scopes.
Entrepreneurial Project: students develop a business plan supported by the Faculty.
Research Project: on specific subjects in agreement with the Faculty.