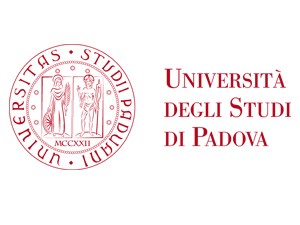 ERASMUS MUNDUS MASTER OF BIOETHICS
Università degli Studi di Padova
Città Padova
Costo €
Durata 12 Mesi
Stage NO

Today, the study of ethics is included in the curricula of most European health care training programmes. An advanced programme dedicated specifically to bioethics, however, was lacking. The Erasmus Mundus Master of Bioethics meets that need. For the first time, several eminent European universities and institutes have combined their expertise in the field of bioethics by offering a one- or two-year Master's programme focusing on all issues relevant to bioethics.
Health care professionals and those who are professionally interested in medical ethics find themselves increasingly confronted with moral questions and dilemmas. These complex issues challenge health care professionals on a daily basis. They require careful study and well-considered judgment as well as rigorous questioning and thorough debate. This programme provides an in-depth education in the field of bioethics.
Health care professionals and others professionally interested in the medical field find themselves increasingly confronted with moral questions and dilemmas. This programme aims to study all issues currently relevant to the field of bioethics, particularly by examining European traditions in philosophy, theology and ethics. One of the goals is also to expose participants to some of the daily realities of clinical and research ethics.
At the end of the Erasmus Mundus Master of Bioethics programme the participants will be able to:
contribute to the scientific debate and academic literature in the field of bioethics;
critically analyse the academic literature, write scholarly articles and submit papers and articles to international and national conferences and journals;
deal autonomously with complex ethical problems in the field of medicine and/or research;
analyse these problems and reflect on them;
discuss ethical issues within a cross-cultural context;
develop a critical attitude towards ethical problems and the scientific bioethical literature and thus be prepared for lifelong learning;
develop openness towards different positions;
work in a multidisciplinary way;
have moral sensibility;
develop a continuous awareness for ethical issues in clinical practice.
Sbocchi occupazionali
Graduates are presented with a diverse spectrum of professional possibilities. Many graduates return to their workplace with a better understanding of the ethical issues involved there. Some serve on institutional review boards or clinical ethics committees or find positions at government agencies, regulatory bodies and medical associations. Others are employed as professors at universities or researchers at independent research institutes. Some graduates pursue careers as clinical ethicists at hospitals and other healthcare facilities.