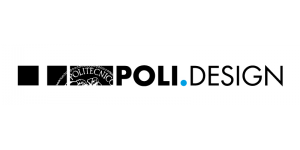 MASTER IN INDUSTRIAL DESIGN FOR ARCHITECTURE
Polidesign
Città Milano
Costo 11000 €
Durata 12 Mesi
Stage SI
Future designers, architects and engineers will face the great challenges of the ever-changing design and building sector at local and global level, in terms of competition, development and modernization. They shall be able to develop new ideas in the field of real estate, by designing solutions that embed advanced building components and display innovative layout designs.
In particular, the field of interest concerns temporary buildings and events, reconversion of buildings and building components design.
In this perspective, the Master in Industrial Design for Architecture aims to:
Combine multidisciplinary competences to create advanced curricula;
Involve companies and professionals to make the educational experience as practical as possible;
Refer to Italian cultural and economic assets to enrich design competences;
Teach how to develop highly innovative concepts based on design briefs given by real companies;
Offer a multicultural environment to enhance the understanding of global issues.
Obiettivi
The ID4A Master educational aim is to train professionals skilful at developing high quality projects in the field that ranges over the architectural layout and the efficiency of the building components.
The Master has also the objective of completing the training of designers, extending their expertise and problem solving skills with the culture and tools typical of Industrial Design. This aim is sought through an educational course that integrates theoretical knowledge with design studios, vocational activities such as visits to companies and practices and meeting with professionals, and the mandatory internship in architecture and design practices or companies of the building sector.
Destinatari
The ID4A Specializing Master is intended for graduates in Industrial Design, Engineering and Architecture who wish to extend their education and gain skills in a specialized project area.
The Specializing Master is reserved for candidates with a University Diploma or a University Degree (old Italian system degree), or a Bachelor or Master of Science (new Italian system degree) in polytechnic disciplines. As for candidates who graduated abroad, equivalent study titles in the respective educational institutions will be considered.
A good level of English is required.
Sbocchi occupazionali
The Master course aims at answering to the ever-changing job market, that demands professionals able to work within contexts where multidisciplinary skills are useful and appreciated. The Master ID4A trains designers able to operate on different canvas and to tackle the challenges of the integrated design into diverse national and international realities  of the building sector.
Contenuti
The professionals trained in this course will develop the ability to manage the complexity of the industrial product design for the built environment with respect to its integration with the building product. The Master schedule consists of lectures, seminars, exercises and workshops.
The Specializing Master has been set up to bring together expertise from two sectors of excellence in Italy: design and the production of building components. It enables students to combine product aesthetics and functionality with production efficiency in industrial and installation terms by offering them the opportunity to acquire skills specific to Industrial Design based on Italian design/production quality and applicable to the international market, which are fundamental to dealing with the evolution of the sector. The Course of study consists of up-front lessons, talks by experts from the various professional sectors, design studio in team or individual work, guided visits to partner companies and participation in events and fairs proper to the sector. The program will end with a final design studio and an internship in a design or Architecture practice or company of the building sector.
The program includes three formative areas dealing with different aspects of Industrial Design:
Design Culture: history and evolution of design, with special reference to aesthetic developments and to the ever closer relationship that has been developing over the years between product and build up space.
Design Technology: study of the different technology, materials and tools needed in conceiving and realizing products that combine in a built up environment.
Design Strategy: study of new construction processes, design innovation management and the introduction of design in the corporate strategies of companies in the sector.
A fourth area will be added to these: Design Studio, which will include practical work in design on various design themes such as:
designing finished built-in products, in other words as integratable building components;
designing electronic consumer products and space saving products that are highly intergratable with building manufacturing;
designing serial construction products, e.g. for temporary structures and modular building solutions;
Such tasks may be individual or in teams and may envisage the participation of a leading companies in the sector of reference. The assessment achieved will constitute the basis for final marking.
Note
Durata The Specializing Master lasts one year. The launch is scheduled for March.
The training activities last a total of 480 hours. The Specializing Master schedule includes: lectures (theoretical lessons and practical exercises, guided tours, meetings with professionals) and design studio. During periods in which design studio are held, some days will be let free for individual work to allow students to develop their projects.
Hours lectures: 288
Hours design studio: 192
Hours of internship: 480
Individuale work: 540
Total hours: 1500
All the lessons and workshops will be held in English.
Stage
A training period will be attended at design or architecture professional practices or companies of the building sector.