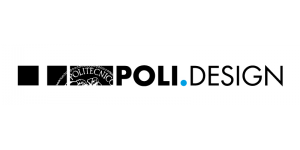 MASTER IN SERVICE DESIGN
Polidesign
Città Milano
Costo 12000 €
Durata 12 Mesi
Stage SI
"The structure and the economy of our society have changed a lot in the last decade, accompanied by a substantial technological empowerment. During our daily life we increasingly get in touch with a huge variety of service interfaces that allow us to perform many activities. These experiences and performances need to be designed. This requires both firms and public-sector organizations to update and extend their design, production, and distribution skills.
The Specializing Master in Service Design was deliberately created in response to the growing demand for specific professionals able to handle the complexity of designing a service. To reach this purpose, the Specializing Master programme integrates general theory with methodology and hands-on experience aimed at the creation of systemic, complex solutions that blend material and immaterial components." (Stefano Maffei)
Through POLI.design, the Politecnico di Milano devotes a specialized upper-level training programme to Service Design.
The Master in Service Design is an international training programme – taught entirely in English – focused on the user-centered approach and the development of service ideas from contextual research to prototyping.
The overall idea behind the Master stems from the awareness of the profound changes that have occurred in the development and delivery of service-products by companies and public-sector organizations, and their radical impacts on professional skills and corporate capabilities.
It is thus essential to train professionals who can build and manage new physical and virtual patterns of service experience and interaction.
The complexity of conceiving, producing, and delivering a service requires innovation culture, creative thinking, and cultural exchange.
In order to strengthen the student's ability, the Master program relies on an education model that merges a broad and multifaceted skill set and methodological knowledge through:
multidisciplinary modules
experimental projects with real companies coordinated by international academics and professionals
service prototyping and learning-by-doing
Obiettivi
The objectives of the Specializing Master in Service Design are the following:
to enhance the basic skills of students with background in the humanities by furnishing them with theoretical knowledge and practical experience in service design;
to provide the specific training required to refine the design skills of students who have already acquired experience in the design sector;
to furnish the means necessary to enhance the professional experience of students already in employment.
Destinatari
A maximum of 30 places are available for each edition of the Specializing Master in Service Design. The Specializing Master invites applications from candidates with a degree, master's degree, or university-level diploma in design, architecture or engineering. Or they may be specialist in non-polytechnical disciplines for whom polytechnical skills can significantly enhance their prior professional training.
Sbocchi occupazionali
The Specializing Master in Service Design trains specialists in the design of services for businesses and public-sector organizations.
The programme's overall objectives are to produce experts and consultants with a design culture, vision, and the abilities to design, manage, and organize the conception and implementation of a service; to build specific skills, and to develop innovation and entrepreneurship.
On conclusion of the programme, the participants will be able to:
Devise systemic innovation models for services
Foster self-entrepreneurship
Deploy theoretical skills to operate within complex system
Use specific service design tools and manage redesign
Observe & Analyse user experience to construct a user-centred vision of complex interaction
Manage service conception, design and development
Numerous employment opportunities are available to graduates from the Service Design Specializing Master. Potential roles are the following:
service designer as a specialist consultant at a design agency;
service designer as a consultant or employee of public-sector organizations, research centres, enterprises and authorities;
service designer as a consultant or employee of private-sector organizations, research centres, companies and organizations;
service designer as a self-employed professional (start-upper).
Contenuti
The Specializing Master program grants 60 credit units, equivalent to 60 ECTS credits recognized throughout the European Union.
The capability to manage complexity and act upon different design levels, and the capacity for creativity and vision are the main features of a service design professional.
These skills will be acquired through a highly experimental approach based on learning modules divided in lectures and design activities – called Service Design Pills, Service Jams, Service Design Workshops – each one led by a different faculty member and focusing on a different topic, such as: banking, healthcare, retailing, publishing, energy, telecommunications, transportation, tourism, government, etc.
During the Specializing Master, members of the teaching faculty will assess each student's progress by means of exercises, project revisions and presentations.
Moreover, each student will take an individual final examination consisting in the discussion of the Final Project Work. The purpose of the examination is to assess the analytical, theoretical, and practical skills acquired by the student during the overall program.
On conclusion of the Specializing Master, students who have passed the final examination will receive a First-Level Specializing Master's Degree in Service Design awarded by the Politecnico di Milano.
Note
Stage 475 hours training experience in a partner company of the Specializing Master or other companies suggested by participants.