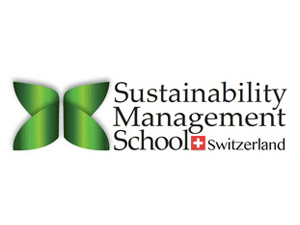 EXECUTIVE ON-LINE MBA IN SUSTAINABILITY MANAGEMENT
SUMAS - Sustainability Management School
Città Gland (Svizzera)
Costo 13200 €
Durata Mesi
Stage NO
Online MBA in Sustainability Management is designed for everyone demanding sustainability knowledge and practice. Applicants learn how to apply innovative solutions for sustainable development.
This on-line MBA course is delivered through the SUMAS's virtual learning environment, where you will have access to teaching material and communicate with faculty and other students. Virtual learning environment offers students flexibility of where and when they can study.
The Sustainability Management School provides an exclusive education. The Online MBA is a challenging program demanding a combination of intellectual abilities and business experience.
Program is divided in six terms and includes: 15 core modules, 1 elective (Sustainable Urbanism or Natural Resources Management or Green Economy), projects and a final dissertation.
Destinatari
The Sustainability Management School provides an exclusive education. Places are limited in order to secure good internships in the private sector and NGOs during the third year of study.
Candidates will be evaluated according to their academic strength, as indicated by their grades and personal qualities, such as distinctive talents, curiosity, sustainability awareness, leadership potential, and motivation.
Requirements for the on-line MBA in Sustainability Management:
First degree diploma.
Work experience at a professional level.
TOEFL (minimum score of 550 PBT or 80 IBT), or IELTS (minimum score of 5.5), or other Standardized English Placement Exams.
Note
Durata
18 months to 5 years.
Starting dates: January, April, July, October
Costo Non-refundable application fee - 150 CHF, paid at the moment of online application.
Price for each term - 2 200 CHF.
Total price for the program* - 13 200 CHF.
*3% discount upon payment of the entire program. SUMAS reserves the right to change at any time the above rates without giving any prior notice