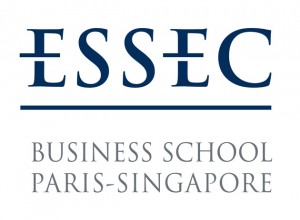 GLOBAL MBA
Essec Business School
Città Cergy Singapore
Costo 45000 €
Durata 12 Mesi
Stage NO
The Global MBA is a highly selective program for exceptional individuals who want to fast track their career in an international environment. Offering much more than a typical MBA, the program provides a unique composition of vigorous management theory instruction, interaction with cutting-edge business knowledge specialists and hands-on experiental learning – a winning combination that puts budding talent into real-world context.
"Business is becoming more global every day, mixing cultures and generations, and crossing all of the borders that used to stand between technologies, markets, and even jobs.
This has resulted in fantastic new opportunities for creating growth and value, especially in the emerging countries of Asia, Latin America and Africa. But global opportunities also raise global risks and complex issues to handle.
As a result, in this ever changing world, ready-made solutions no longer work. Companies are looking for a new breed of managers capable of continuously inventing new ways of doing profitable, responsible business over the long term.
How do we rise to such a challenge?
The ESSEC Global MBA sets itself apart from all other MBA programs through its unique concept, which combines core courses and seminars designed to expand your knowledge with an experiential learning method that continuously challenges students, testing and developing critical thinking and creativity.
This dual approach enables you to think outside the box, providing you with the skills to become the entrepreneur of your own life and a value-creating, responsible manager. In short, it will grant you the ability to change."
What makes this program so special?
Fundamental business concepts
is founded upon vigorous instruction of strong academic content designed to deepen your knowledge.
Thinking outside the box
Unique learning features push you to develop your critical thinking and creative problem-solving skills.
Experiential learning
Immersion in real-world environments puts your ability to the ultimate test, exposes you to different business models, and integrates key themes such as ethics and social responsibility.
Capstone seminar
Valuable time for reflection on your newly acquired knowledge and skills will enable you to identify your unique strengths and position yourself on the new frontiers of global business.
Destinatari
The Global MBA was specifically designed for dynamic individuals, ready for a career leap:
Young professionals with an average, relevant, post-bachelor work experience of 6 or more years, with at least 2 years of managerial experience
High potential individuals
Competitive GMAT score
TOEFL: Required for non-native English speakers who have not successfully obtained a degree from an English-speaking institution
Sbocchi occupazionali
A worldwide network of excellence
Alumni play an essential role in career building. Invited to the campus on a regular basis, alumni share their professional experience with participants and provide them with constructive feedback on their career plans.
The ESSEC Alumni Association currently brings together a community of 38,000 graduates, with over 45 chapters located worldwide. The ESSEC Alumni Association offers a wide range of services and organizes special events, in order to develop the ESSEC network and image. In addition to offering an Internet portal and an exclusive directory, the association organizes events throughout the year around the world on professional themes, as well as sports, social and cultural events.
Enhancing Your Career
We believe that career development needs to be a central part of your business education, and therefore strive to prepare and empower you for the job-market. Career Services provides an environment where Global MBA participants meet senior line-managers and HR professionals from companies, as well as head-hunters and talent managers, enabling them to find relevant job postings that will lead to the best possible career path. Career Services promotes the MBA talent pool to recruiters and helps the participants to network and search for job-opportunities during the academic year. Career Services works diligently to prepare you with strategy, tools and techniques to conduct a successful job search, with a broad range of services including:
Mentoring program
Individual career coaching and advising
Resume preparation and reviews and a CV book for corporate recruiters
Career development workshops on topics such as self-assessment, networking, careers in finance and consulting, radical career changes, personal branding, social networks, etc.
Resources and online tools
Employment fairs in France and Singapore
Interview preparation and mock interviews
Global Networking Seminar to interact with some of our 38,000 alumni as well as CXOs
Career Treks
Our graduates' top 10 functions:
Consulting studies
Audit
Finance/accounting
Project management
Sales
Law
Marketing & Communications
Human resources
General management/strategy
Supply chain / logistics
Our top 10 recruiters:
Accenture
LVMH
Bain & Co
McKinsey
BNP Paribas
Procter & Gamble
KPMG
Société Générale
L'Oréal
The Boston Consulting Group
Contenuti
Expand your knowledge
The Global MBA is founded upon strong academic content designed to deepen your knowledge. Taught entirely in English, the program focuses on providing participants with a thorough grounding in essential management and leadership theory through its core courses. Electives, chair seminars and multidisciplinary workshops covering a wide range of specialized subjects enable you to cater your MBA to your own career objectives and expand the scope of your learning. All content integrates perspectives and best practices from around the globe, and pays close attention to key issues such as entrepreneurship, innovation, creativity, corporate social responsibility and sustainability.
Courses and seminars are taught by ESSEC's top-flight faculty, which counts more than 141 members representing 33 countries, from the world's most prestigious institutions, in addition to internationally renowned visiting professors, experts and professionals.
Challenge your capacities
Being business-savvy on one's home turf is no longer enough. To succeed in today's business world, you must be able to eat, sleep and think globally, especially in environments that are far from your comfort zone. The Global MBA aims to develop your creative problem-solving skills and the ability to think on your feet, either on your own or as part of a multi-cultural team, in any business environment.
The program includes field trips to both Eastern Europe and Singapore, the International Immersion Project. During this off-campus, mentor-led program, you will have the opportunity to work on a consulting project with a social connotation abroad. Faced with real-world situations that require you to think outside the box, you will collaborate with senior executives and government officials in order to develop a deeper understanding of the region's cultural, social, and business environment.
Exchange Programs
ESSEC Business School has more than 88 exchange programs all over the world, offering opportunities for participants to enlarge their exposure to the global business environment. In the 2011-2012 school year, exchanges took place between the Global MBA and Thunderbird University, Tel Aviv University, Queen's University, Nanyang Business School, Cornell University, Mannheim University, and Tsinghua University.
Learn to change
The Global MBA combines the transfer of knowledge with challenging, hands-on professional experience to offer participants a unique, global perspective on 21st century business. Choosing the Global MBA is choosing to embark on a life-changing experience that will sharpen your critical thinking and analytical skills, heighten your commercial awareness, and develop your ability to react efficiently in today's shifting business environment.
The program's Capstone Seminar is designed to put your newly acquired knowledge and skills into context, helping you to identify your personal career options and long-term objectives, and exposing you to the new frontiers of global business. By developing your self-awareness, the Capstone Seminar will open your mind to the new frontiers of business, learning how you learn, so that you can confidently face complex situations, and develop responsible, transformational leadership qualities.
Note
Durata 12 months, intake in September of each year Language English Sedi Paris & Singapore Costo €45 000 Covers:
Academic courses and seminars
2 study trips to Eastern Europe and Singapore (accommodation and air fare)
Pursuing an MBA is a serious commitment of time and money and the financial barrier proves to be a challenge for most MBA candidates. This investment needs to be carefully considered by applicants.
Borse di studio e finanziamenti 
In order to assess the financial obligations required to attend the Global MBA at ESSEC Business School, participants will find detailed information in the Global MBA Fees and Expenses section. We advise to begin considering financing options early on, which can be in the form of savings, loans, or scholarships. Applicants may have access to attractive loan and scholarship opportunities in their countries of origin. To help participants finance their studies, ESSEC Business School also provides a wide range of possibilities:
Global MBA Scholarships
Alumni Foundation Loans
Global MBA Scholarships
are limited in number and there is significant competition for each award. Scholarships cannot be accumulated. These scholarships are granted under various criteria (merit, nationality, gender, professional background, leadership opportunities). Excellence Scholarships: merit based, taking into account your academic credentials and your GMAT score Diversity Scholarships: based on nationality and/or gender (Support Women Leaders Scholarships) Entrepreneurship Scholarships Leadership in emerging markets scholarships
Alumni Foundation Loans
: In exceptional circumstances, the ESSEC Alumni Foundation may provide candidates with a fully reimbursable loan for part of the tuition fees. Means-based only. A cornerstone of an ESSEC education and a defining element of our mission and identity as an institution is humanism, our belief that actors in society must be guided by reason, ethics, and justice. We are dedicated to forming future business leaders in this vein. In a period of shifting global economies, ESSEC recognizes that the ability to finance an MBA can often present a major obstacle for even the most capable and resourceful candidates. We wish to stand beside our students as they make this critical investment in their education and future. For this reason, the ESSEC Foundation will grant a limited number of interest-free Loans of Honor to those admitted applicants for the 2013/2014 academic year who present a truly excellent candidature for the Global MBA program. Our hope is that this Loan of Honor opportunity will facilitate the decision-making process and ease the immediate financial burden of an MBA for exceptional students who wish to join the Global MBA. We have every confidence that we will see a return on this investment through our students' post-MBA pursuits and successes.