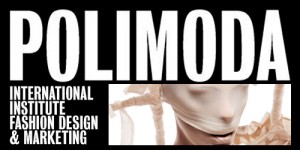 MASTER IN COLLECTION DESIGN
Polimoda
Città Milano
Costo 25000 €
Durata 14 Mesi
Stage NO
The master's programme in Collection Design takes you through the different steps in the creation, the development, the management and professional presentation of a designer's collection.
In the first part of the course cultural background is strengthened through study and research into cultural and artistic concepts, and aspects of Contemporary Arts, Trends and Fashion. Skills in Illustration drawing techniques, computer graphics and styling will be characterised and personalised.
Artisan crafts and creativity in pattern cutting, tailoring, draping and printing techniques will be developed through different workshops and the realisation of prototypes based on original patterns of iconic, historical or ethnical garments.
Strategic and managerial skills will be practised through workshops and group sessions in which product development scenarios will be analysed and applied.
You will work in a team together with artisans, pattern cutters, art directors, and marketing and communication managers to develop products on different projects following a brief, giving you the possibility to broaden your competences as a team player.
Essential issues of Collection Management will be applied such as Line Planning, Supply Chains, Production Standards, Budget Control, Pricing and Costumer Relationships.
You will learn how to set up a Fashion Business, write a business plan, find partners, and relate to press and clients. During the course we will tutor participation at international fashion talent competitions.
At mid term a seminar will be organised with fashion professionals. You will present projects and collections as a team and individually as a designer.
Subsequently you will be taken through the stages of producing a final collection.
You will learn how to enhance your master's final project, the creation and realisation of a collection of 5 outfits, using an interdisciplinary approach that can include an event, the creation of a portfolio, a shooting, a look book and internet or video presentations. At the end of the master's course you will present your thesis collection to professionals in the industry, talent scouts, buyers and the media – becoming a distinctive author capable of creating and realising a signature collection.
At the end of the course students highlighted for their didactic progress and aptitude may be given the opportunity of an interview within a company to evaluate a possible period of work experience in the field, in accordance with current rules and regulations. Polimoda also offers a careers counseling service and guidance via partner companies and headhunting agencies.
Obiettivi
This master's programme in Collection Design is aimed at designers, who wish to develop their personal style in creating a fashion collection and their own business or brand. A highly specialised intensive programme, based on the fundamentals for achieving success in Fashion Design: creativity, assurance of expression, attention to individual cultural development, and passion for research.
The course gives an intensive training and shaping of personal style as a Fashion Designer and aims to stimulate personal and cultural development leading to the creation and presentation of a fashion collection in a professional and effective manner.
By the end of the master students will have acquired the ability to communicate the results of their academic career and will be able to produce an original, recognisable collection, fully expressing and embodying their own individual ideas and concepts.
Destinatari
The Master's course in Collection Design is open to graduates (or equivalent), degree students or professionals with at least 2/3 years experience in the sector. Preference will be given to Fashion Design and Art graduates.
Candidates will be selected according to:
presentation of portfolio and curriculum vitae;
motivation letter;
interview with the Head of the Design Department.
Sbocchi occupazionali
Fashion Designer
Fashion Coordinator
Art Director
Contenuti
Creation. Collection Design
Arts & Crafts. Pattern Design, Cutting & Sewing, Graphic Design & Portfolio, Fashion Drawing, Draping, Knitwear Design, Textile Printing, Free Laboratory
Technology. Anatomy and Posture, Leather Technology, Textile Technology
Culture. Contemporary Arts and Trends.
Management. Public Relations and Event Management; Collection Management; Business and Brand Management.
Applied Projects, Seminars and workshops. Production of the Collection; Presentation of the Master's Project, a Collection look book and Portfolio.
Field Trips. Visits to Manufacturers, Design Studios, Fairs, exhibitions and Events
Applied Projects.
Note
Durata 14 Months starting in January. Attendance is mandatory. Costo
€. 25.000,00
€. 180,00 Examination Fee at Polimoda
€. 300,00 On-line Examination Fee
€. 200,00 Registration Fee for Student Visa (if necessary)
Borse di studio e finanziamenti
Two Scholarships offered by Chalhoub Group - Leading partner for luxury in the Middle East. Each scholarship covers the entire tuition fee equal to € 17.000. The scholarships are open to all students from the GCC Gulf area (Bahrain, Kuwait, Oman, Qatar, Saudi Arabia, UAE,) or from the Middle East region (Egypt, Lebanon, Jordan, Syria). Excellent knowledge of English is required.