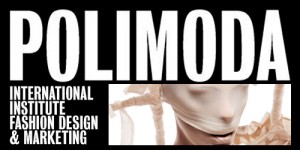 MASTER IN FASHION COMMUNICATION
Polimoda
Città Milano
Costo 17000 €
Durata 9 Mesi
Stage SI
The master course in Fashion Communication is composed of two parallel modules. The first, Fashion & Communication, is strictly class based teaching fashion and strategic planning in their specifics and interconnections.
The second module is divided into three areas:
Media (e.g. magazines),
New Media (e.g. blogs),
Extra-Media (e.g. events).
Each area is composed of specialized courses including a practical work project.
Both modules feature resident and guest lecturers from the industry.
At the end of the course students highlighted for their didactic progress and aptitude may be given the opportunity of an interview within a company to evaluate a possible period of work experience in the field, in accordance with current rules and regulations. Polimoda also offers a careers counseling service and guidance via partner companies and headhunting agencies.
Obiettivi
Designers convey messages and concepts through their collections and people demonstrate belongingness and distinction by wearing clothes and accessories. Fashion brands use the media to catch the attention of their audience or cleverly create a common ground of values and emotions with their potential followers. However, today the audience is becoming more and more like the creator and author and followers feel like leaders. People are challenging the fashion industry on the internet and in the streets through their personal opinions and styles and, at the same time, are in constant search for a deeper content in the old, solid, underground press. As a result magazines become books, the internet is the main territory of confrontation, and shops, fairs and runways, as points of sale, are turning into moments of communication. Therefore fashion discourse is today multi-directional, paradoxical and syncretic.
Amazing and…challenging!
Fashion Communication aims to create strategic planners prepared for the fashion industry, aware of the specifics of the field and the tools of the trade, and ultimately able to plan an integrated communication action from the point of view of an agency, a brand or an independent player.
Destinatari
The course is open to graduates (or equivalent) holding a valid academic degree. Applicants with no academic degree but with significant working experience in the field will be considered. Knowledge of English is required. Attendance is mandatory.
Candidates will be selected according to: a written exam and an interview with the program leader
Sbocchi occupazionali
Strategic Planner, Marketing & Communication Manager, Editor, Copywriter, Public Relations for agencies, fashion brands or independent/freelance.
Contenuti
Fashion & Communication
Contemporary Fashion: fashion system, contemporary fashion history, designers and brands
Fashion Trends: trend research, current trends, multi-sensorial communication
Fashion Economics: global economy, worldwide business issues, fashion and newspapers
Fashion Communication: art and fashion, semiotics, sociology of imaginary
Art Directing: spirit of the time, fashion concepts, brand identity and strategy
Strategic Planning: brief to message, integrated communication plan, communication management
Media
Fashion Writing: fashion theory, writing styles and formats, copywriting
Fashion Styling: principles of design, styling, photo-shoot and book
Press to Impress: photology, photoshopping, magazine editing
New Media
Digital Marketing & Communication: interactive marketing, planning, SEO
Web Design & Development: design tools, user experience, mobile platforms
Communication 2.0: design thinking, new media, video/sound making
Extra-Media
Press Office: pr, celebrities, product placement
Unconventional Marketing: guerrilla, viral, tribal, emotional
Event Management: storytelling, fashion show, exposition.
Note
Durata 9 Months from January. Attendance is mandatory. Stage The Internship&Job Opportunity Office sets up internships (when courses require it) for all Polimoda students. It also promotes the office activities in close collaboration with companies in the field and promotes meetings with students and companies in order to make internship selections. Thanks to the Polimoda Campus Database Service, the internship office helps graduates step into the business world and companies hire qualified personnel, thus creating a balance between offer and request. Costo
€. 17.000,00
€. 180,00 Examination Fee at Polimoda
€. 300,00 On-line Examination Fee
€. 200,00 Registration Fee for Student Visa (if necessary)
Borse di studio e finanziamenti
Two Scholarships offered by Chalhoub Group - Leading partner for luxury in the Middle East. Each scholarship covers the entire tuition fee equal to € 17.000. The scholarships are open to all students from the GCC Gulf area (Bahrain, Kuwait, Oman, Qatar, Saudi Arabia, UAE,) or from the Middle East region (Egypt, Lebanon, Jordan, Syria). Excellent knowledge of English is required.