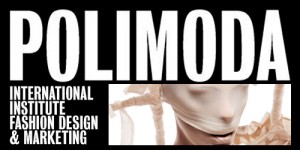 MASTER IN FASHION CORPORATE COMMUNICATION
Polimoda
Città Milano
Costo 17000 €
Durata 9 Mesi
Stage SI
The keystones on which training in corporate communication is based are: corporate identity, corporate reputation and stakeholder management, that is management of the influential publics that need to be addressed to convey the identity and to create and develop the corporate reputation.
The Master in Fashion Corporate Communication tackles all the issues related to the fashion system, corporate strategies and marketing communication, focusing on corporate communication conceived as a management role rather than a mere operational discipline, made up of technical and strategic skills and the capacity to make communication decisions consistent with the corporate mission and vision as well as with its core values (corporate culture)
Obiettivi
Fashion is trendy, luxury meets finance, the exchange courts fashion, the labels wink at the exchange. The aim is to become a global brand to develop and grow in the emerging markets.
Tod's, Yoox, Prada, Salvatore Ferragamo and, Brunello Cucinelli are listed companies in which innovation, quality, mission, vision and governance have been the keys to success. To achieve tangible and intangible results the company has to succeed in earning the esteem, prestige, loyalty and credibility of its customers, investors and the media (CORPORATE REPUTATION).
The person in charge of corporate communication is a professional specialised in building, consolidating and safeguarding the corporate reputation, contributing to governance and the creation of the overall corporate strategy.
Destinatari
The course is aimed at graduates or undergraduates. A high level of verbal and comprehension skills in English is required; preference will be given to candidates with knowledge of a second language.
The number of places on the course is limited. Candidates will be selected on the basis of:
curriculum vitae
aptitude test and practical test
English test
interview for motivational assessment.
Sbocchi occupazionali
Corporate Communication Manager –Communication Manager – Marketing Manager – Marketing & Communication Manager – Brand Manager – Product Manager.
Contenuti
Fashion – Communication and Fashion system: knowing fashion – how to communicate – evolution and trends – analysis of the fashion system and international development
Marketing & Branding: corporate objectives (vision and mission) – market analysis, study of the consumer and the competition, definition of competitive advantage and marketing strategy – from the concept of brand image to that of brand reputation – ethical branding – from customer relations to employee relations
Business organisation and management: the structure and organisation of a fashion company – principles of business economics – analysis of the investments budget
Corporate Governance: regulations and behaviour – governance structure – organs – internal control structure – code of ethics – structure of powers and mandates
Marketing Communication: definition of strategic objectives – how to transform a customer from potential to real – how to act on customer behaviour – reflections on company positioning – how to boost brand awareness – communication media
Digital Communication System: evolution and revolution of the web – corporate communication and the web – social networks and social media – personal branding and brand reputation – management 2.0
Corporate Communication: corporate image – core identity and core business – extended core – strategic factors – corporate responsibility – stakeholder management strategy
Project management: management of projects and resources – goals – tools – planning – timing – development of the plan – risk management
Relational, Presentation and Communication Techniques – IT (Office package) – Workshops – Seminars and laboratories
Project Work & Presentation.
Note
Durata 9 Months starting in October + 3 Month-Internship. Stage The Internship&Job Opportunity Office sets up internships (when courses require it) for all Polimoda students. It also promotes the office activities in close collaboration with companies in the field and promotes meetings with students and companies in order to make internship selections. Thanks to the Polimoda Campus Database Service, the internship office helps graduates step into the business world and companies hire qualified personnel, thus creating a balance between offer and request. Costo
€. 17000,00 Course
€. 180,00 Examination Fee at Polimoda
€. 300,00 On-Line Examination Fee
€. 200,00 Registration Fee for student VISA (if necessary)
Borse di studio e finanziamenti
Two Scholarships offered by Chalhoub Group - Leading partner for luxury in the Middle East. Each scholarship covers the entire tuition fee equal to € 17.000. The scholarships are open to all students from the GCC Gulf area (Bahrain, Kuwait, Oman, Qatar, Saudi Arabia, UAE,) or from the Middle East region (Egypt, Lebanon, Jordan, Syria). Excellent knowledge of English is required.