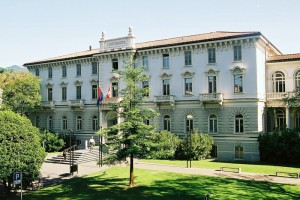 MASTER IN INFORMATICS
Università della Svizzera Italiana
Città Lugano
Costo 12971 €
Durata 24 Mesi
Stage NO
The Master of Science in Informatics provides advanced theoretical and practical skills on topics of computer systems and computational sciences. The programme is designed for both Bachelor students who wish to complete their education and professionals seeking to refresh their knowledge and skills. The Master combines the study of fundamental aspects of computer systems with a hands-on approach, preparing professionals for successfully pursuing a career in research and development. Computer science is a highly pervasive and fast evolving area. The programme prepares students for current and evolving technologies in computer sciences by deepening their knowledge in several directions: Students learn how to develop, select, and evaluate computer programmes with the help of a strong theoretical background. In parallel they acquire abilities to understand, design, simulate and optimise complex systems where important competences include the capability to learn and to adapt to unpredictable and dynamic situations. Students learn how to design, test and analyse software programmes providing the required level of software quality using the appropriate software engineering methodologies. Fundamental aspects include the capability to design and reason about distributed systems, advanced data management systems, and modern computing systems.
The programme is worth 120 ECTS and stretches over two years. It allows students to personalize their study curricula according to their individual interests. In the first semester students attend mandatory courses to acquire the basic knowledge. The second and third semesters are dedicated to specialized courses and electives. Students complete their curriculum with electives that can be chosen among courses offered by this and other related programmes offered by the university. The last semester is dedicated to the writing of a substantial master´s thesis.
The Master of Science in Informatics prepares students for current and evolving technologies in computer sciences by deepening their knowledge. Depending on their interest, they can specialise in one of the research areas covered by our professors and benefit from the research excellence of our teaching staff by getting involved in ongoing research activities.
The Master of Science in Informatics allows students to specialize in one of the seven research areas, covered by our professors:
Computer Systems
Geometric and Visual Computing
Information Systems
Intelligent Systems
Programming Languages
Software Engineering
Theory and Algorithms
Destinatari
The formal requirement for admission to the Master's degrees in Informatics is a Bachelor's degree from a recognised university in the field of Computer sciences, Mathematics, Physics, Electrical engineering, or related disciplines.
Candidates with a Bachelor's degree of a recognised University of Applied Sciences may be admitted with 30-60 additional ECTS to be earned during or before the beginning of the programme, with Bachelor courses according to a study program defined by the scientific director. Admissions will be treated on a case by case basis.
Special conditions applying for the MSc in Informatics, Major in Applied Informatics:
students with a Bachelor degree from a Swiss university of Applied Science are admitted without debits when applying with a grade equal or superior to B.
The Master in Informatics is entirely taught in English. Applicants whose first degree was not taught in English, are required to at least have earned a B2 certificate according to the Common European Framework of Reference for Languages or an equivalent level of another proficiency certificate – e.g. TOEFL, IELTS.
As Lugano is located in the Italian-speaking part of Switzerland, students might be interested in acquiring the basics in Italian, in order to be able to get around in everyday life.
The University of Lugano offers an Italian language study programme organized in various modules. All its non Italian-speaking students, researchers and professors are invited to participate free of charge.
Note
Durata The academic year runs from September until June. Courses are held from September until December and from February until the end of May. The academic year also includes 3 exam sessions (January, June and September). Costo Tuition fees for the Master's degrees amount to CHF 4,000 per semester. Applicants whose official residence was in Switzerland (including Liechtenstein and Campione d'Italia) at the time of the final high school exam (Maturità) pay a reduced semester fee of CHF 2,000. Tuition fees are payable at the beginning of each term, by the deadline indicated on the invoice; fee payment is an essential condition for matriculating or renewing one's enrolment. Borse di studio e finanziamenti The Foundation for the Lugano Faculties of USI will award a total of 60 one-off study grants of the amount of 4'000 CHF each. The merit based grants are given to first year students admitted to a USI Master program starting in September. USI Università della Svizzera italiana organises a contest for 5 bursaries for the first year Bachelor or Master students enrolled at the Faculty of Informatics. Other study grants are available. For more details, please, visit the following link: http://www.usi.ch/en/formazione-borse_studio.htm