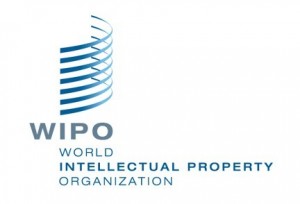 MASTER OF LAWS (LLM) IN INTELLECTUAL PROPERTY
WIPO Academy
Città Torino
Costo €
Durata 5 Mesi
Stage NO
This Master of Laws (LLM) in Intellectual Property Program is offered jointly with the WIPO Academy and the University of Turin, in cooperation with the International Training Centre of the International Labor Organization with financial support from the Government of Italy.  It is structured in three cycles stretching over nine months, from June to February:
| PERIOD | DESCRIPTION |
| --- | --- |
| First cycle (June to August): | WIPO Academy distance learning courses via the Internet; |
| Second cycle (September to December): | Residential part of the program consisting of face-to-face classes held in Turin, Italy and including a study visit to WIPO headquarters in Geneva, Switzerland; |
| Third cycle (December to February): | Drafting and submission of research paper. |
Destinatari
Applicants must hold a degree in law, economics, engineering, medicine, physics, chemistry, communication sciences or business administration. An attendance of a minimum of four years of university in the above fields is required as well as an excellent knowledge of English.
Contenuti
The Master of Laws (LLM) in Intellectual Property Program is designed for both professionals and junior academics who wish to acquire the skills required to play a leading role in intellectual property (IP) rights practice and teaching. The curriculum aims to provide an in-depth examination of the classical topics of IP law. Subjects covered include:
General Introduction to IP
Patents
Competition and Antitrust
Copyright and Related Rights
Trademarks and Geographical Indications
Industrial Designs and Technology Transfer
Unfair competition
Exploitation and Enforcement of IP
International Aspects of IP
Study visit to WIPO
Research Project.
Upon satisfactory completion, students will receive a Diploma ("Master of Laws Degree in Intellectual Property") jointly awarded and signed by WIPO and the University of Turin.
Note
Borse di studio e finanziamenti WIPO offers 15 to 20 scholarships to highly motivated persons from developing countries, least developed countries and countries with economies in transition. Each scholarship includes provision of air ticket, accommodation and full board and lodge in Turin and registration fees. In general, successful candidates are teachers of IP or those desiring to teach IP in a university or other higher education or research and development institution. Applications for WIPO scholarships should be sent to the WIPO Academy at llmturin.academy@wipo.int. For more information contact llmturin.academy@wipo.int.