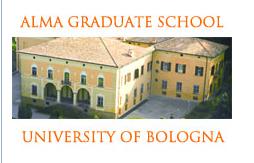 MBA FOOD AND WINE
Alma Graduate School
Città Bologna
Costo €
Durata 12 Mesi
Stage SI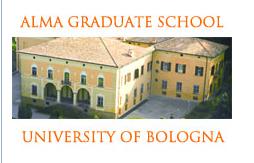 The Food and Wine industries all over the world need new, smart, outstanding managers to leverage on all the opportunities in the global market. Italy has developed a specific knowledge in this field, drawing upon its rich tradition and successful practices, also thanks to the top quality of its local products.
The Food and Wine concentration is focused on the exclusive knowledge of the most successful Italian enterprises in the gastronomy and enology sector. At the University of Bologna we develop talented managers to lead the food and wine industry.
The MBA Food and Wine is an intensive 12-month international program taught entirely in English. Participants will be able to import the "Cucina Italiana" brand all over the world, running horeca, managing food processing companies, trading Italian food worldwide.
Contenuti
Food and Wine is a concentration of the Master of Business Administration of Alma Graduate School, the business school of the University of Bologna. The program is a challenging, intensive 12-month full-time international program taught entirely in English.
The curriculum of the MBA Food and Wine is divided in two main parts: General Management (core courses) and a Food and Wine concentration, designed to provide an opportunity for specialization and in-depth focus on the gastronomy and enology sector.
General Management courses:
Corporate Finance
Corporate Strategy
Financial and Managerial Accounting
International Finance
Leading People and Organizations
Marketing Management
Specialized courses:
Brand Communication and Reputation Management
Cross-cultural Management
Food and Wine Culture
Food and Wine Distribution and Retail
International Trade
Management and Creativity in the Restaurant Industry
Management of Agri-food Companies
Sustainable Agriculture and Tourism
This post-experience MBA also includes: managerial training, team-based project works, workshops with managers and entrepreneurs and in-company visits. The program also features a Business English course; intensive Italian classes are offered free of charge to international participants who wish to improve their language skills during their stay in Italy. Italian classes are scheduled in September 2013, prior to the beginning of the MBA courses.
Note
Stage Creating employability is one of the primary goals of the MBA Food and Wine program. Therefore, interaction between theory and practice is an essential part of the curriculum: master lectures, testimonials, analysis of business cases, and incompany visits will take place throughout the year and will go side by side the core academic courses. The program also includes a 500-hour internship scheduled in the last period of the program (June - September 2014). Internships will take place at some of the leading companies of the gastronomy and enology sector. The internship represents an opportunity for MBA participants to analyze real company problems, develop strategies, and elaborate action plans together with upper level managers. Alma's partners have been involved in our academic activities over the years in many different ways: participating in project works, master lectures, and testimonials, offering scholarships, hosting our student internships, or employing our alumni. Borse di studio e finanziamenti Every year Alma Graduate School offers numerous full and partial scholarships for participants of the MBA. Scholarships range from 10,000 euro to 27,000 euro. All applicants are eligible to apply regardless of their nationality. Scholarships are merit-based (both academic as well as professional merit) and cover tuition costs only. AFRICA SCHOLARSHIP PROGRAM Alma and the Foundation for World Wide Cooperation grant the Africa Scholarship Program for the Acadmic Year 2013-2014. This Program aims to facilitate the participation of 10 young bright talents from Africa wishing to pursue an MBA and contribute to the social and economic development of their Continent. For application and further info: www.almaweb.unibo.it/africa HONOR LOAN Also, thanks to an agreement between Alma Graduate School and UniCredit, MBA participants are also eligible to apply for a long-term and low-interest (no collateral required) honor loan. Loans will cover the full amount of the tuition fee or the portion of it that is not covered by the scholarship. In addition, all students can benefit from an additional 10,000 euro loan, designed to help them cover their living expenses in Bologna during the academic year. WORK STUDY PROGRAM The Alma Graduate School Work Study Program (WSP) gives a limited number of selected students the possibility of receiving extra financial aid in exchange for their collaboration on various school projects, examples of which may include research, consulting, and development activities. Projects are assigned based on a careful analysis of each student's background, characteristics, and experience.