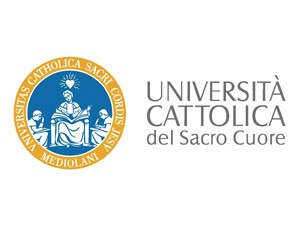 MASTER IN ECONOMICS AND INTERNATIONAL POLICIES
Università Cattolica del Sacro Cuore
Città Milano Lugano
Costo 9000 €
Durata 12 Mesi
Stage SI
The Master's Course in Economics and International Policies is a joint initiative between ASERI – Università Cattolica di Milano and the University of Lugano (USI).
The program is an excellent example of international co-operation between academic institutions.
Thanks to this collaborative action, the Master's course allows participants to acquire a double qualification:
An Italian Master's diploma (first level) certified by the Università Cattolica
A Swiss Master's degree certified by the USI
Classes will be held in Lugano during the first semester and in Milan during the second one. The third semester is dedicated to the drafting of the thesis and the internship.
MEPIN offers courses in Economics, Finance, Laws and Institution, International Policies. The Master's Course has a multidisciplinary approach and allows to acquire knowledge on Sustainable Development, Microcredit, Financial Ethics, and more in general, on the partnerships between public authorities and private economic actors. Today PPP are a growing instrument allowing public and private actors to obtain a common goal in various sectors, as health, public utilities, infrastructures, social service, environmental resources.
Destinatari
The Master's programme addresses itself to:
Young graduates with a strong interest in economics and institutions, aiming to acquire new scientific tools to boost their professional career at the international level.
People with a professional background who aspire to deepen and strengthen their knowledge and experience.
To ensure the quality of learning and interaction, the number of admitted students is limited to 30.
In order to enrol in the Master's Program participants must:
Have completed a University degree
Pass a selection process based on CV
An oral interview can be required.
Contenuti
First Semester: University of Lugano
The courses given by the Faculty of Economics at the USI are classified into four main areas:
Economic area
Political Economy and Institutions or Advanced Macroeconomics
Microeconomy: Non-profit and Public Companies Economy or Microeconomics
Monetary area
Monetary Macroeconomics
Economy and Monetary Institutions
Legal area
Human Rights, Sustainable Development and Economic Globalization
Ethics and Law of Banking and Financial System
Interdisciplinary area
Microcredit, Law and Taxation
The Economic Thought in History
Advanced English
Second Semester: ASERI – Università Cattolica
Courses provided by ASERI are divided in 4 areas:
Economic area
Markets and Financial Processes
International Markets and Country Risk
Finance of Integrated Areas
Investment Activities into SME's capitals
Strategic Thinking
Principles of International Finance
Emergent Markets and Country Risk
Institutional area
Institutions and EU Internal Market
Law of Capital Markets
Contractualism and International Investments
PPP: Regulation and Juridical Issues
Partnership Management
Political area
Major Political-Economic Institutions and Actors in the Modern Global Economy
Mafia, Terrorism and New Wars
International Financial Crimes
Ethics and Globalization
Governance of the International System
EU Public Policies
Politic Regulation of Local Development
Comparative Politics
Communication area
Organizing communication
English Communication Skills Development.
Note
Durata Ottobre - Novembre dell'anno successivo Costo The Master's fee is CHF 9.000. The fee covers tuition, tutoring service, school's facilities and teaching materials. For Swiss citizens the total fee is CHF 5.000. For the first two extra semester students will be required to pay CHF 500. From the third extra semester on, students will be required to pay CHF 1.000. Borse di studio e finanziamenti CHF 4.000 scholarships are available for academic merits. Applications will be received till by July. More information on www.usi.ch/presentazione-studiare/formazione-borse_studio.htm