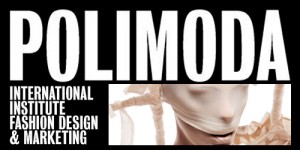 MASTER IN FASHION BRAND MANAGEMENT
Polimoda
Città Milano
Costo 17000 €
Durata 9 Mesi
Stage SI
The Fashion Brand Management is the ultimate profile for managing nowadays fashion luxury brands, it's visionary and concrete, creative and managerial, leading and relational, innovative but well rooted in the know-how coming from the industry, competitive and beyond competition, involved in all the processes from production to communication.
Therefore, the master course is wide and deep, and composed by three interlaced units:
Vision: design and trend based. It's about brand identity, buyology, innovation and heritage, the tuning between human, society and industry.
Management: the business of fashion. It's about strategy and concreteness, marketing and merchandising, retail and administration, law and logistics.
Communication: the brand outputs. It's about materials, events, [Ad]vertising and [sub]vertising, writing, the digital world and video making.
The program includes field trips and guest lectures, a mid-term project based on a start-up, and a final project on brand building.
At the end of the course students highlighted for their didactic progress and aptitude may be given the opportunity of an interview within a company to evaluate a possible period of work experience in the field, in accordance with current rules and regulations. Polimoda also offers a careers counseling service and guidance via partner companies and headhunting agencies.
Obiettivi
Tom Ford, a self-communicating person-brand since the divorce from Gucci, showed his identity with the movie A Single Man, while John Malkovich has become a fashion designer. Diesel is a tribe of fans. The iPad was presented by Steve Jobs like a totemic table of laws. Lanvin and Margiela are making capsule collections with H&M. While Formichetti and Lady Gaga revitalized Mugler showing an all-over skeleton-tattooed model picked in Facebook, the emerging designer Iris Van Herpen is creating [skull]ptures. Chanel sells through vending machines in Las Vegas. Menswear is the new womenswear. Avant-garde is the new mainstream. Raf Simons is at Dior and Hedi Slimane at Saint Laurent without Yves.
The figure able to handle all these and other challenges is the Brand Manager, a specialist in shaping, preserving, renewing and communicating a fashion luxury brand in its singularity.
This master is the best solution for both those who, having already a creative and communicative background want to acquire more skills in management, and those who, coming from a marketing and business background want to learn how to think in and out of the box in the peculiar world of fashion.
Destinatari
The Master in Fashion Brand Management is open to graduates (or equivalent) holding a valid academic degree. Applicants with no academic degree but with significant previous experience in Fashion or Luxury, will be considered.
English language is required (written & spoken).
Candidates will be selected after completion of a written test and interview with the program leader.
Sbocchi occupazionali
Once obtained the diploma, according to one's personal skills and to the achieved levels in the different teaching modules, the student can aim to a career potentially leading to a first level position in a fashion and luxury company, such as Brand Manager, Marketing Manager and Communication Manager, followed by Licence Manager, Line Manager and Product Manager.
A second employment opportunity is the marketing & communication agency. Due to the particular cut of the master aiming to build a flexible and self-directed profile, a third natural opening is self-employment as entrepreneur, global consultant, temporary manager for a start-up or a brand re-vitalization.
Contenuti
Vision
Art Directing: spirit of the time, innovation, strategic branding, brand building
Fashion Futures: trends and visions, futurology, trend-setting patterns
Contemporary Fashion: fashion system and product, designers and brands
Sociology of Imaginary: contemporary anthropology and cross-cultural fashion
Guest Lectures: once a month in the Great Hall with visionnaires and experts
Management
Fashion Brand Management: from start-up to extension, marketing and dealing
Fashion Operations: production, supply chain, logistics, distribution, CRM
Fashion Business Administration: budgeting, performance and sustainability
Fashion Trade Marks: patents, trademarks, contracts, licenses, cartelizations
Multiculti: seminars on key and emerging markets
Communication
Fashion Communication: integrated communication planning
Communication 2.0: design thinking, new media, video making
Press to Impress: alternative press, photology, brand design
Extra-media: storytelling and events (show, exhibition, installation)
Fashion Writing: semiotics for branding, reading & writing, copywriting.
Note
Durata 9 Months from April or October. Attendance is mandatory. Stage The Internship&Job Opportunity Office sets up internships (when courses require it) for all Polimoda students. It also promotes the office activities in close collaboration with companies in the field and promotes meetings with students and companies in order to make internship selections. Thanks to the Polimoda Campus Database Service, the internship office helps graduates step into the business world and companies hire qualified personnel, thus creating a balance between offer and request. Costo
€. 17.000,00
€. 180,00 Examination Fee at Polimoda
€. 300,00 On-line Examination Fee
€. 200,00 Registration Fee for Student Visa (if necessary)
Borse di studio e finanziamenti
Two Scholarships offered by Chalhoub Group - Leading partner for luxury in the Middle East. Each scholarship covers the entire tuition fee equal to € 17.000. The scholarships are open to all students from the GCC Gulf area (Bahrain, Kuwait, Oman, Qatar, Saudi Arabia, UAE,) or from the Middle East region (Egypt, Lebanon, Jordan, Syria). Excellent knowledge of English is required.