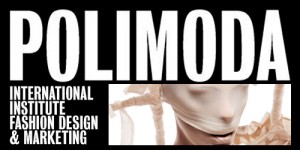 MASTER IN FASHION EVENTS & PROMOTION
Polimoda
Città Milano
Costo 17000 €
Durata 9 Mesi
Stage SI
The event in all its manifold expressions is a fundamental tool of communication, since it can be adapted to the different requirements of companies operating in the fashion sector or other fields which need to communicate the philosophy and image of the brand, the style of management and the products, so as to build customer loyalty and consolidate the corporate image.
The aim of the Master in Fashion Events & Promotion'training programme is to provide a broad and in-depth vision of the events scene (fashion shows, fairs, exhibitions etc.), and their design, programming, planning, organisation and management, in both economic and operational terms; in store promotions, Public Relations and the Press Office. The course also makes it possible to acquire adequate skills for taking up opnenings not only in the fashion world, but also the areas of cultural and musical events, conventions and congresses.
Obiettivi
Bulgari's exclusive party at the Salone del Mobile in Milan, Missoni opens its new boutique and the Zizagging event is a great success on the web. Eating Fashion, fashion & food event at the Grifoni showroom. Lanvin dresses Minnie for the fashion show at Disneyland Paris. Hermes dinner at the Baryshinkov Arts Center of New York for the launch of the maison's new watch. The Stefano Ricci fashion show at the Uffizi Gallery in Florence…
Parties, fashion shows, openings, fairs, congresses, conventions, exhibitions, in & out promotion: in every single one of these events communication has to become a shared experience, a process that transports the customer into a unique atmosphere seamlessly consistent with the image of the brand. What today's consumer is looking for, more than values of use, are experiences, sensations and emotions.
The aim of Master in Fashion events & Promotion is to engage all the senses so as to attract attention, to fix the brand firmly in the customer's mind and harness loyalty.
Destinatari
The Master is open to graduates (or equivalent), undergraduates and professionals with at least 2/3 years' experience in the sector. Intermediate level English proficiency is required.
The number of places on the course is limited. Candidates will be selected on the basis of:
curriculum vitae
aptitude test
practical test
interview for motivational assessment
Sbocchi occupazionali
Events Manager
Press Office Manager
P.R. Manager
Fashion Promoter
Contenuti
Contemporary Fashion and the Fashion System: contemporary aspects of fashion – evolution and trends – socio-semiotic analysis of fashion – analysis and development of the fashion system as a whole – new trends and future developments
Marketing & Branding: vision and mission – goals – targets – competition – competitive advantage and marketing strategy – brand concept – constituent elements of the brand – brand identity – brand image – brand awareness and brand equity – luxury fashion brands – non-conventional marketing
Business communication: how to communicate fashion – aims and strategies – communication media – communicating through events and/or promotion – new systems of narration and communication – consumer motivation – public relations and press office
Fashion Show: concept – planning (briefing) – programming – booking and styling – organisation – production and coordination – advertising and promotional material – management of suppliers, budget and investments
Events & Promotion: organisational strategies – promotional activity – phases in the planning of an event – fairs and shows – promotional materials (brochures – flyers – catalogues etc.) – in-store promotion – visual merchandising – supplier sourcing and management – production and co-ordination – promotional-advertising campaign – budget management
Visual Design: methods for constructing and implementing the corporate image, graphics, advertising – publishing – promotion – packaging
Relational, Presentation and Communication Techniques – IT (Office package) – Photoshop – Illustrator –In design – Workshops – Seminars and laboratories
Project Work & Presentation.
Note
Durata 9 Months starting in October + 3 Month-Internship. Attendance is mandatory. Stage The Internship&Job Opportunity Office sets up internships (when courses require it) for all Polimoda students. It also promotes the office activities in close collaboration with companies in the field and promotes meetings with students and companies in order to make internship selections. Thanks to the Polimoda Campus Database Service, the internship office helps graduates step into the business world and companies hire qualified personnel, thus creating a balance between offer and request. Costo
€. 17000,00 Course
€. 180,00 Examination Fee at Polimoda
€. 300,00 On-Line Examination Fee
€. 200,00 Registration Fee for student VISA (if necessary)
Borse di studio e finanziamenti
Two Scholarships offered by Chalhoub Group - Leading partner for luxury in the Middle East. Each scholarship covers the entire tuition fee equal to € 17.000. The scholarships are open to all students from the GCC Gulf area (Bahrain, Kuwait, Oman, Qatar, Saudi Arabia, UAE,) or from the Middle East region (Egypt, Lebanon, Jordan, Syria). Excellent knowledge of English is required.