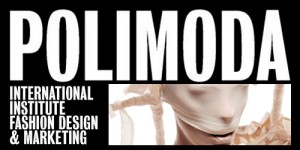 MASTER IN FASHION MERCHANDISING & BUYING
Polimoda
Città Milano
Costo 17000 €
Durata 9 Mesi
Stage SI
The Fashion Merchandising & Buying program follows the product life-cycle and product mix looking at width (production, delivery, retail, exposition,) and focuses on 3 main areas:
Fashion System – trends, materials, products, brands, trade fairs, online and off-line shops
Management Tools – fashion buying and merchandising techniques, operations, retail management, visual merchandising
Focus on Categories – specifics for buying and merchandising in apparel, knitwear, leather goods, footwear and fragrances
The program includes field trips, guest lectures, and a final project portfolio.
At the end of the course students highlighted for their didactic progress and aptitude may be given the opportunity of an interview within a company to evaluate a possible period of work experience in the field, in accordance with current rules and regulations. Polimoda also offers a careers counseling service and guidance via partner companies and headhunting agencies.
Obiettivi
The modern travel bag, the little black dress, fragrances, open toe shoes, women's trousers, bikinis, leather boots, the destructured jacket for men, skinny jeans, sunglasses at night, avant-garde shapes and cuts, these are only few of the products that created new eras and defined contemporary lifestyle along the decades. Great products are key as they reflect the spirit of the time, always repeating and yet always changing: menswear is the new womenswear, leather goods turned from accessory to core category and womanswear is challenged by wearable technology and the ultimate perspective of invisible-wear.
Merging and combining categories and roles brings to the forefront the importance of 'who is actually working alongside designers' in production. These experts preserve know-how and foster innovation, they check trends and maintain brand identity by maximizing creativity and balancing the collection. Furthermore, the success of e-commerce is redefining the role of the store, always less point of sale and increasingly a meeting point where techniques of up-selling and cross-selling are fundamental, as well as the ability to visualize the product in a creative way, not only in the store window.
This Master in Fashion Merchandising & Buying creates an expert profile in fashion products, someone that understands the new scenario, is involved in production and retail, or, an expert that is the vital link between the two.
Destinatari
The course is open to graduates (or equivalent) holding a valid academic degree. Applicants with no academic degree but with significant previous experience in Fashion will be considered.
English language is required (both written & spoken).
Candidates will be selected after completion of a written test and interview with the Head of Department.
Sbocchi occupazionali
Merchandising Manager
Product Manager
License Manager
Operations & Logistics Manager
Customer Relations Manager
Distribution Manager
Buyer
Merchandiser
Retail Manager
Visual Merchandiser
Potential employment placement: contracting firms, fashion branding, buying offices, major retailers, free-lance consultancy etc.
Contenuti
Main modules:
Fashion Merchandising&Buying 1&2
Buying Techniques
Textile Science
Fashion Trend Lab
Operations and Logistics
Contemporary Fashion
Fashion Branding
Fashion Trade Marks
Customer Relationship Management
Business and Retail Management
Visual Merchandising
Photoshopping.
Note
Durata 9 Months from January or June. Attendance is mandatory. Stage The Internship&Job Opportunity Office sets up internships (when courses require it) for all Polimoda students. It also promotes the office activities in close collaboration with companies in the field and promotes meetings with students and companies in order to make internship selections. Thanks to the Polimoda Campus Database Service, the internship office helps graduates step into the business world and companies hire qualified personnel, thus creating a balance between offer and request. Costo
€ 17.000,00 starting from June
€ 180,00 Examination Fee at Polimoda
€ 300,00 On-line Examination Fee
€ 200,00 Registration Fee for Student Visa (if necessary)
Borse di studio e finanziamenti
Two Scholarships offered by Chalhoub Group - Leading partner for luxury in the Middle East. Each scholarship covers the entire tuition fee equal to € 17.000. The scholarships are open to all students from the GCC Gulf area (Bahrain, Kuwait, Oman, Qatar, Saudi Arabia, UAE,) or from the Middle East region (Egypt, Lebanon, Jordan, Syria). Excellent knowledge of English is required.