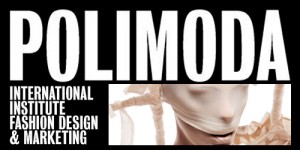 MASTER IN FASHION STYLIST
Polimoda
Città Milano
Costo 17000 €
Durata 9 Mesi
Stage SI
The master course in Fashion Stylist incorporates three aspects, forming the figure of the Fashion Stylist:
Cultural: the history and theory of fashion, its main players, actors and icons, the deep meaning of a garment or an accessory, the link between ethics and aesthetics, the inspirations of contemporary art, the bond between fashion and other moments in which style is present (e.g. cinema, theatre, music).
Creative: styling in the realization of a collection, an event, an interior space, a printed issue, the imaginary becoming image, practical skills producing and promoting fashion images in collaboration with designers, photographers, models, hair and make up artists, location hunters, art directors and editors.
Managerial: the fashion industry in its time and space from production to communication, the market made of person-clients, the archetypes, style as method for positioning a brand, brand building process, the retail environment, organization of an event, the principles of [visual] merchandising.
At the end of the course students highlighted for their didactic progress and aptitude may be given the opportunity of an interview within a company to evaluate a possible period of work experience in the field, in accordance with current rules and regulations. Polimoda also offers a careers counseling service and guidance via partner companies and headhunting agencies.
Obiettivi
When backstage at the Thierry Mugler show Suzy Menkes asked Nicola Formichetti and Lady Gaga if fashion is (and should be) about performance they answered no, but their body language said yes. In today's fashion, if willing or not, styling is just as important as design, and the object of representation is not the subject, even if presented in the proper context, with the right details and backed up with visual elements making a statement, a concept or an identity stand out.
Several authoritative voices have gone as far as to say that the word fashion should be replaced by the word style. Without necessarily assuming this extreme vision as indubitable, one can say that styling is always present in fashion, starting from the presentation of a collection to its publication in the media. Moreover, in the convergent era, we assist in a thrilling divergence between extremely technological representations, like Gareth Pugh's videos where styling makes the brand identity, and the re-flowering of independent printed magazines where styling is central to the editorial activity.
The Fashion Styling master course aims to create a figure able to set future trends, define the image of a collection or the positioning of a brand, and invent fashion icons by working in collaboration with designers, show directors, magazines, retailers, advertising agencies and celebrities. In this particular edition focus will be on editorial activity, including the realization of photo shoots, a look book, and creating relationships between photographers and editors.
Professionals in this field require not only specific competencies but also a highly developed aesthetic vision and talent, indispensable to understand, absorb and generate the most innovative concepts of a fast changing but everlasting fashion world. To accomplish this goal, students will follow the footsteps of famous stylists such as Carine Roitfeld, Joe McKenna and Olivier Rizzo, and photographers such as Mario Testino, Mario Sorrenti, Inez Van Lamsweerde & Vinoodh Matadin, Steven Meisel and Tim Walker.
Destinatari
The Master in Fashion Stylist is open to graduates (or equivalent) holding a valid academic degree. Applicants with no academic degree, but with significant working experience in the field of photography, fashion design or communication, will be considered. Knowledge of English is required. Regular attendance is mandatory.
Candidates will be selected according to: the presentation of curriculum vitae, a motivation letter/essay, an interview with the program leader.
Sbocchi occupazionali
At the end of the course students will be introduced to head hunting agencies, which will guide them in finding a job best suited to their profile.Freelance Fashion Stylist for advertising agencies, publishers, interior design, music and media design companies, fashion shows and events, retailers, movie or theatre.
Contenuti
Art Directing & Styling: historical references of styling and its main protagonists, the world of designers and designers in the world, the relationship of vision and concept, how to lead and present visual research (also in 3D), the process and tools of Art Directing and Styling, the fashion system in its time and space, a collection from initial inspiration to presentation, the Florentine fashion scene. This course will lead the student in the realization of a personal portfolio to be presented as a final project, featuring a conceptualized outfit, its styling and photo shooting. All the works will be collected and published in a magazine.
Photo Shooting: the photographer as stylist and art director, the history and role of the image, contamination (art, music, literature, theatre, cinema), the tools of artistic production, inspirational sources (words, colours, objects), the figure becoming icon (portraits, bodies, totems, ghosts), the process of photo shooting from research to publishing, elements of editing. This course has both theoretical and practical parts in order to complete the realization of the final project.
Trendsetting: trend in its lifecycle, analysis of primary and secondary sources to forecast, trend as process of innovation, the link between a specific trend and a specific style, reaching singularity, setting the trend, communicating the stylized trend as instrument for branding.
Fashion Branding: this course is organized in two units. The first will introduce the principles of fashion marketing updated to current times, taking into consideration the recent big social/historical fractures: globalization, down-fall of ideologies, no logo culture, web 2.0, financial crash. The second unit, in order to reach a good level of transversality and interdisciplinary learning (and also functionality to the final project), will be taken together with students of the Advanced Fashion Design program, investigating the process of brand building with a special focus on the link between ethics and aesthetics, to archetypes, and the relationship between fashion styling and brand identity.
Fashion Communication: sociology of the imaginary, a semiotic approach to the advertising image, the analysis of a commercial issue into the depths of its remote meaning, the underground zone, contemporary subcultures and scenes generating styles, cultural syncretisms and convergences, current ethnography in transit, gender mutations in diasporic subjects of fashion communication.
Communication 2.0: this course will discuss four aspects. The first is design thinking, i.e. how to develop a critical and analytical mind. The second is team building: being able to optimize human resources to accomplish a given task. The third is new media: how to communicate through the most recent electronic devices. The fourth is video and sound design: how to create a video and edit the sound for promoting a product, a style, a brand.
Extra Media: styling in physical environments and the tools for transforming narration into visual expression. The course will have a theoretical side (storytelling, emotions, allusions, artistic language), and a practical side (the fashion show/event, the performance, installation and exhibition), plus merchandising becoming a sensorial experience.
Colour Theory: the basic theory, colour as most immediate and visible expression of meaning, colour and colouring, the usage of colour in fashion and its reference systems. The study of interaction and culture of colour in fashion design and styling.
Photoshop: a graphic design course to enable students to become editors of their own work both in digital and printed format, to make them aware of the process of lay-out and the creation of a professional-made look book. Software required: Photoshop and Indesign.
Fashion History/Theory: fashion as a communication and cultural form of aggregation and distinction, where dichotomies act as conservative/subversive, and segregating/universalizing takes place. The body and costume in the process of self-definition involving the individual, social and geo-economical parameters. The course includes readings, methodological patterns and exercises.
Art for Fashion: this course examines the inter-relations between art and fashion throughout the last 5 decades staying away from chronological perspective and instead favoring thematic approaches that create unexpected constellations between creators (artists/designers/stylists) that worked within or in-between the following disciplines: radical body vs fashionable body, body and [i]morality, fashion beyond or within the body, body narratives in contemporary fashion photography, Zeitgeist (the spirit of the time).
Seminars and Guest Lectures: during the 9 months the master course will be enhanced by seminars and guest lecturers including for example: Anthropology, Materials Research, Styling for Interior Design, Hair and Make-up Styling, Press to Impress, and also involve collaboration with an important fashion magazine.
Note
Durata 9 Months from January. Attendance is mandatory. Stage The Internship&Job Opportunity Office sets up internships (when courses require it) for all Polimoda students. It also promotes the office activities in close collaboration with companies in the field and promotes meetings with students and companies in order to make internship selections. Thanks to the Polimoda Campus Database Service, the internship office helps graduates step into the business world and companies hire qualified personnel, thus creating a balance between offer and request. Costo
€. 17.000,00
€. 180,00 Examination Fee at Polimoda
€. 300,00 On-line Examination Fee
€. 200,00 Registration Fee for Student Visa (if necessary)
Borse di studio e finanziamenti
Two Scholarships offered by Chalhoub Group - Leading partner for luxury in the Middle East. Each scholarship covers the entire tuition fee equal to € 17.000. The scholarships are open to all students from the GCC Gulf area (Bahrain, Kuwait, Oman, Qatar, Saudi Arabia, UAE,) or from the Middle East region (Egypt, Lebanon, Jordan, Syria). Excellent knowledge of English is required.