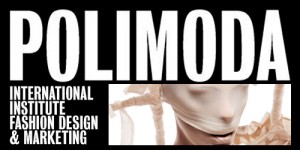 MASTER IN FASHION TRENDS FORECASTING
Polimoda
Città Milano
Costo 16000 €
Durata 9 Mesi
Stage SI
The Master in Fashion Trends Forecasting focuses in three main areas:
Vision: Cultural Starting Point (CSP). We will explore the early signals for trends. The signals should be based on observations of human culture and behavior, including various theories and movements that may influence trends. We will also project the possible tipping point of the trend argument. The cultural starting point should have a strong global aspect and can be quite broad. You will also learn though various assignments how to become more intuitive.
Reporting: Data gathering, practical. The research includes both primary and secondary research. Primary research is based on first-hand experience and personal gathering of data (interviews, observations, surveys, documentation). Secondary research includes the use of existing information (library sources, newspaper articles, blogs, etc.). We will cross reference the items and start making sense from all the information gathered. In this section we will also researching materials (i.e., what is the material language for this direction) and color (i.e., creating a color story for the trend).
Corporate: Proposal: From conceptual to concrete. Industry Translation: The common question for companies to ask forecasters is "What should we do next?". In this part of the course will create a trend scenario for a given corporate entity. We will learn how all the material gathered can be used in a company. This can involve suggestions on silhouette, colour palettes and material suggestions. This part of the project will create a trend scenario for the entity.
In addition, you will take advantage of Polimoda's strategic position in the heart of one of the world's most exciting production and design regions. Polimoda is in close vicinity to the design and production centers for many of the world's most desirable goods – leather, clothing, interiors, etc. You will also gain access to nearby world-famous Industry Trade Shows (Linea Pelle, all Pitti events, Salone del Mobile etc..) , which include fashion, jewelry, furniture, and raw materials (e.g., yarn, leather, etc.). Polimoda has one of the most important fashion libraries in Italy, encompassing an extensive materials reference library.
At the end of the Master in Fashion Trends Forecasting students highlighted for their didactic progress and aptitude may be given the opportunity of an interview within a company to evaluate a possible period of work experience in the field, in accordance with current rules and regulations. Polimoda also offers a careers counseling service and guidance via partner companies and headhunting agencies.
Obiettivi
Trend forecasting is one of the most exciting areas in the fashion industry.
In this course you will not only be trained as a "visionary", but you will also learn how to apply this knowledge in the real world.
Past projects, collaborations and field trips have included world leading trend agencies such as Li Edelkoorts, Trendunion (Paris) WGSN (London) and Trendstop (London) to name just a few.
Your work will receive global exposure through Polimoda established connections and international exhibitions.
This course provides students with acquired techniques and skills to be able to work in Fashion and all Creative Fields as a Trend Forecaster and Trend Specialist. In the current economic climate, companies increasingly value this information in order to stay one step ahead. Trend forecasting is a highly complex and intricate profession that adds value to businesses.
This course provides an understanding of global tendencies that will dictate future trends and ultimately, consumer behavior. You will learn how to analyse cultural ideas and phenomena and translate them not only to fashion, but to any given design field (e.g., textiles, furniture, automobile industry, etc.). You will study a number of subjects that relate to trend fields and you will be exposed to contemporary culture and a modern way of thinking that will create a solid base to master forecasting.
Take this exciting opportunity to be in the forefront of fashion and help to shape the future of our industry.
Destinatari
The Masters is open to graduates (or equivalent) holding a degree preferably in Design (fashion, product or any related field) or in Business Management. Other applicants will be considered following interview with and evaluation of aptitude by the course director. Knowledge of English is required.
Candidates will be selected according to:
curriculum vitae;
a motivation letter / essay;
a written test;
an interview at Polimoda or by phone with the Course Coordinator.
Sbocchi occupazionali
Trend Forecaster
Trend Analyser
Trend Designer
Colour and Material Specialist
Futurologist
Consumer Behaviourist
Creative Strategist
Creative Director
Contenuti
Cultural Studies: Contemporary cultural phenomena.
Contemporary Fashion: recent developments in fashion from catwalks to student shows. A global view.
Sociology of Fashion: a key element to understanding fashion movements and changes in fashion.
Contemporary Art & Fashion Movements: The importance of the current art & fashion world and the study of various movements.
Graphic Design: How make your presentations effective in print and digital format. Introduction to Photo Shop, Illustrator, In Design and various presentation methods.
Materials Research: Introduction to leather and textiles. New materials research.
Colour Theory: Basic theory, usage of colour and the referencing systems. The study of interaction and the culture of colour.
Fashion Written Expression: How to express your ideas clearly and effectively.
Design: Analysis of product design, interiors and architecture in contemporary context.
Branding: How to brand your product effectively to make it something desirable.
Presentation Techniques: How to present and sell your prediction with confidence.
Art Direction: Team work and digital creativity.
Visual Communication: Photography, drawing, moving image for an effective final product.
Exhibition Design: How to set up and present work professionally
Course Project: You will do personal research project and a team trend package.
Note
Durata 9 Months from April. Attendance is mandatory. Stage The Internship&Job Opportunity Office sets up internships (when courses require it) for all Polimoda students. It also promotes the office activities in close collaboration with companies in the field and promotes meetings with students and companies in order to make internship selections. Thanks to the Polimoda Campus Database Service, the internship office helps graduates step into the business world and companies hire qualified personnel, thus creating a balance between offer and request. Costo
€ 16.000,00 April edition
€ 17.000,00 starting from next April
€. 180,00 Admission Exam c/o Polimoda
€. 300,00 On-Line Admission Exam
€. 200,00 Registration fee for Student Visa (if necessary).
Borse di studio e finanziamenti
Two Scholarships offered by Chalhoub Group - Leading partner for luxury in the Middle East. Each scholarship covers the entire tuition fee equal to € 17.000. The scholarships are open to all students from the GCC Gulf area (Bahrain, Kuwait, Oman, Qatar, Saudi Arabia, UAE,) or from the Middle East region (Egypt, Lebanon, Jordan, Syria). Excellent knowledge of English is required.