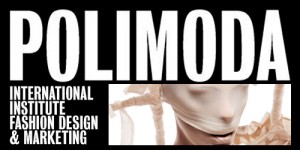 MASTER IN LUXURY & LIFESTYLE MANAGEMENT
Polimoda
Città Milano
Costo 17000 €
Durata 9 Mesi
Stage SI
The Master in Luxury & Lifestyle Management is organised in two distinct modules: Culture and Vision, providing a cultural background to develop an innovative mentality, and Business & Management, filling the tool-box of Luxury marketing instruments, and when necessary, working and thinking out of the box.
Polimoda lecturers are professionals from the industry, specialised in one or more of the many different categories that make up the world of Luxury, while focused on all the four skins: the body, wear-ability, environments and technology.
The course also includes a valuable series of field trips, guest lectures, specific seminars on markets and product categories, as well as a portfolio final project.
At the end of the course students highlighted for their didactic progress and aptitude may be given the opportunity of an interview within a company to evaluate a possible period of work experience in the field, in accordance with current rules and regulations. Polimoda also offers a careers counseling service and guidance via partner companies and headhunting agencies.
Obiettivi
There is no universal definition for Luxury: for some it's the best money can buy, it's about showing off, while for others all it's about escaping, the best money cannot buy. Luxury can be costly, superfluous and wasteful, or self-indulgent, high quality and refined. Recently it can also be conceived as research and conceptuality, or distinction by style.
Luxuria or Luxus, the interpretation of Luxury, has become something completely individual. It doesn't matter if it's heaven or hell because Luxury represents exactly the way one wants to live, one's own lifestyle.
In this master's course you will learn how to understand, implement and market the key values of various products and services that, when mixed in different doses, compile every possible definition of Luxury: design, craftsmanship, quality, brand, price, prestige, sacrality, authenticity, exclusivity and uniqueness.
Luxury doesn't exist in nature, this course teaches how to create it by managing and balancing scarcity and abundance, heritage and innovation.
Destinatari
This master's course in Luxury & Lifestyle Management is open to graduates (or equivalent) holding a valid academic degree. Applicants with no academic degree but with significant previous experience in the field will be considered.
English language is required (written & spoken).
Candidates will be selected after completion of a written test and interview with the Program Leader / Department Head.
Sbocchi occupazionali
Opportunities start with junior executive positions distributing and selling luxury products (e.g. apparel, leather goods, fragrances, jewellery, yachts, cars and interior design, to hotels and wines), or becoming an independent specialist and consultant in a specific lifestyle area.
Contenuti
Culture and Vision
Luxury Lifestyle
Future Luxury
Luxury Trend Lab
Luxury Heritage
Multiculti
Sociology of Imaginary
Luxury Communication
Art Directing for Luxury
Business and Management
Advanced Market Research
Financial Management
Distribution Management
Business and Retail Administration
Luxury Brand Management
Luxury Trade Marks
Customer Relationship Management
Luxury Communication 2.0
Note
Durata 9 Months from January or June. Attendance is mandatory. Stage The Internship&Job Opportunity Office sets up internships (when courses require it) for all Polimoda students. It also promotes the office activities in close collaboration with companies in the field and promotes meetings with students and companies in order to make internship selections. Thanks to the Polimoda Campus Database Service, the internship office helps graduates step into the business world and companies hire qualified personnel, thus creating a balance between offer and request. Costo
€. 17.000,00
€. 180,00 Examination Fee at Polimoda
€. 300,00 On-line Examination Fee
€. 200,00 Registration Fee for Student Visa (if necessary)
Borse di studio e finanziamenti
Two Scholarships offered by Chalhoub Group - Leading partner for luxury in the Middle East. Each scholarship covers the entire tuition fee equal to € 17.000. The scholarships are open to all students from the GCC Gulf area (Bahrain, Kuwait, Oman, Qatar, Saudi Arabia, UAE,) or from the Middle East region (Egypt, Lebanon, Jordan, Syria). Excellent knowledge of English is required.