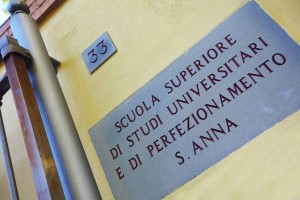 MASTER IN UNDERWATER AND HYPERBARIC MEDICINE
Scuola Superiore "Sant'Anna"
Città Pisa
Costo 5000 €
Durata 24 Mesi
Stage SI
The need for state-of-the-art scientific knowledge and technical and skills in the field of Underwater and Hyperbaric Medicine arises from many professional underwater activities and the strong impact that recreational and sports activities have on society, and from the many applications of the Hyperbaric Oxygen Therapy in Clinics.
In this setting, the combined educational and training aspects in Underwater and Hyperbaric Medicine become of pivotal importance in the practice of any of these activities, as well as for all the people involved in rescue interventions.
The second-degree master course in Underwater and Hyperbaric Medicine, born in 2005 as the first university master course of its kind in Italy and Europe, was recognized following its first edition at international level as:
"DMAC/EDTCmed diving medicine courses (level I and IIa): level 1 Medical Assessment of Divers (Medical Examiners of Divers) level IIa Medical Management of Diving Accidents & Illnesses (Competence in Diving Medicine)"
The master course is intended for graduates in medicine below 65 years of age. The goal is to train professional figures to prevent and handle underwater accidents, illnesses caused by decompression and pathologies requiring hyperbaric treatment as HBOT. The academic title issued qualifies such professionals to work in and manage hyperbaric facilities and to operate in offshore industries.
The master course is based on a highly detailed syllabus and includes alongside the classroom/WEB lectures many practice stages and workshops. The course offers students the chance to take part to clinical activities in top-level units, as well as to participate to research activities in the field of underwater and hyperbaric medicine.
The master course is open to a maximum of 25 participants. The official language of the course is English.
Completion of the Master diploma will award students 63 University Education Credits (CEUs), corresponding to 630 hours of frontal/WEB lectures, practice and Workshops
The issuing of the master course's academic title is subordinate to the passing of a final exam, which will take into account also the grades obtained by the candidate throughout the course's educational areas, including work experience and project work.
Destinatari
Applicants must be not older than 65 years of age, and possess a degree in Medicine (or equivalent degree) pursued prior to the deadline of the present announcement at Universities or Institutes in Italy or abroad and, preferably, with some experience or demonstrable interest in the field of underwater and/or hyperbaric medicine. Application may by also presented by persons who will have the entrance degree requested, before December.
Contenuti
The Master's course duration is two years, and foresees several distinguished areas of practice and lectures. The teaching program is divided in four areas as follows:
Underwater medicine area: supplies theoretical bases of the various types of underwater human activities, fundamental and practical knowledge medicine for underwater and of extraordinary environments in surface and submersible naval systems
Hyperbaric medicine area: supplies advanced knowledge together with medical and technical competences in the hyperbaric treatment sector.
Legal and economic sciences for underwater and hyperbaric medicine: provides insight on national and international laws concerning underwater and hyperbaric medicine, and related insurance topics.
Moreover, lectures will thoroughly cover laws of physics concerning the underwater and hyperbaric environments as well as the physiology of the cardiovascular, pulmonary, neurological systems and the clinic.
The course foresees a total of 630 hours organized into:
3 days for week per 8 weeks (4 weeks/year) of lectures
140 hours of web based pre-recorded [e-learning]
72 hours of workshops and 120 hours of hyperbaric practice
122 hours of underwater medicine practice lessons.
The practical activities complete theoretical training through students' participation to research/clinical departments.
The students must follow the general regulations delivered by the Division of Higher Education of the School and the specific ones of the Master in Underwater and Hyperbaric Medicine.
Note
Durata 2 anni, da gennaio a novembre dell'anno successivo Stage
Dive System, Massa Marittima – Deep swiming pool for underwater practice
Ente Parco Asinara, Isola dell'Asinara – Guest and underwater medicine Lab for underwater practice
Free Style Co, Sharm El Sheikh – Guest and underwater medicine Lab for underwater practice
Accredited Hyperbaric Medicine Labs on National or International sites
Costo
The entrance fee of the Master, including lectures, practice, workshops, ACLS, IFSR and EDTC/DMACmed acknowledgement and the assistance in preparing the project work, is 5.000,00 Euro (two yearly instalments of 2500 €). Any logistic expenses are upon the student. In case of withdrawal before the course's start, the candidate does not have right to reimbursements of the yearly fee, and must however, pay the sum if he/she hasn't provided to do so before withdrawal.
Borse di studio e finanziamenti
Grants shuld be available by sponsors