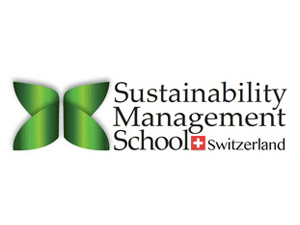 MASTER MA OF ARTS IN LEADERSHIP AND GREEN COMMUNICATIONS
SUMAS - Sustainability Management School
Città Gland (Svizzera)
Costo €
Durata Mesi
Stage NO
The aim of the full time (one year) or part-time (two years) Master MA of Arts in Leadership and Green Communications is to offer a hands-on education that addresses challenges of contemporary leadership in innovative organizations.
This Master Program provides a cutting-edge curriculum that integrates sustainability with strategic communication and leadership. The program is designed for you to advance in your career and to develop new skills.
Destinatari
The Sustainability Management School provides an exclusive education. Places are limited in order to ensure an effective experiential learning with our partners.
Requirements for the MBA in Sustainability Management:
Signed application form & 2 passport photos
Photocopy of a valid passport or ID
Official Certified University Transcripts and Diplomas, with certified translation if not originally in English
Official Certified Transcript of Master Studies (if applying for transfer of credits)
CV / Resumé indicating both complete education and any work experience in reverse chronological order
Bank statement showing at least CHF 9000 or equivalent (only for students in need of a visa or student permit)
Study plan indicating why the student chooses Switzerland, why Sustainability Management School, what the student plans to study, how long it will take, what degree(s) the student intends to achieve, and the student's plans to leave Switzerland after completing his/her studies (mandatory for students in need of a visa or a permit)
If you are not a native English speaker, or if you have not spent the last 3 years in an English-taught school: TOEFL (minimum score of 550 PBT or 80 IBT), or IELTS (minimum score of 5.5), or other Standardized English Placement Exams. To submit the TOEFL test score to the Sustainability Management School automatically, please enter SUMAS's TOEFL® Institutional Code number – 4629 when you take the test.
Contenuti
MA – Master of Arts in Leadership and Green Communications program organization:
Length: 3 terms (full-time program) or 6 terms (part-time program).
Content: 13 core modules, 1 elective (8 options: International Marketing and Greenwashing; Green Economy; Sustainable Management of Parks, Protected Areas and Urban Landscape; Green Economy; Future Urbanism; Natural Resources Management; Fashion Management; Banking; Accounting and Tax for Sustainability), as well as projects in collaboration with our local and international partners and a final dissertation based on empirical research. Dissertation may represent an extension of placement work, the opportunity to complete a new project, or a more traditional, research-based dissertation.
Small classes. Upon request, individual lectures.
Entry Requirements: Students admitted to graduate degree programs are demonstrably qualified for advanced academic study.
Starting Dates: January, April, June and September.