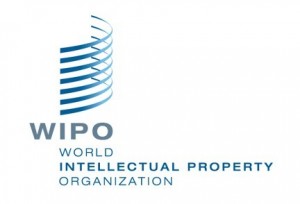 MASTER MIP IN INTELLECTUAL PROPERTY
WIPO Academy
Città Mutare (Zimbabwe)
Costo €
Durata 12 Mesi
Stage NO
This Masters Degree in Intellectual Property (MIP) is offered jointly with the WIPO Academy, Africa University (Mutare, Zimbabwe) and the African Regional Intellectual Property Organization (ARIPO), with financial assistance from the Government of Japan. The program is structured in three cycles stretching over twelve months (May-April):
| PERIOD | DESCRIPTION |
| --- | --- |
| First Part (April 29 to July 20, 2013): | WIPO Academy distance learning courses via the Internet; |
| Second Part (August 5 to December 6, 2013): | Residential part of the program consisting of face-to-face classes held at Africa University and including three weeks of practical training at ARIPO Headquarters in Harare, Zimbabwe; |
| Third Part (December 7, 2013, to April 29, 2014): | Research project and dissertation writing on a selected and approved topic. |
Destinatari
The 35 places in this Master Degree in Intellectual Property (MIP) are open to senior students and young professionals from either academic or research and development institutions and who must hold a minimum of a Bachelor (second lower class) degree from a recognized university in any discipline. Proof of English proficiency is required.
Contenuti
The curriculum aims to provide an in-depth examination of all fields of intellectual property (IP). Subjects covered include:
General Introduction to IP
Patents
Trademarks and Geographical Indications
Competition and Antitrust
Industrial Designs
Copyright and Related Rights
Food and Agriculture Organization of the United Nations, the Convention on Biological Diversity, International Union for the Protection of the New Varieties of Plants System and Public Health
Traditional Knowledge, Folklore and Genetic Resources
Transfer of Technology and IP Asset Management and Strategic Planning
IP and Small and Medium-Sized Enterprises and Large Enterprises
Enforcement of IP Rights
Practical Sessions at ARIPO
Research Project.
Upon satisfactory completion of the program, participants will be awarded a "Masters Degree in IP" by the Africa University on behalf of WIPO and ARIPO.
Note
Borse di studio e finanziamenti WIPO and ARIPO offer scholarships for approximately 70% of students in this Masters Degree. The scholarships are granted to highly motivated persons from Africa with a view to contributing to the development of human resources in the field of IP in developing countries. Each scholarship covers a return air ticket, board and lodge at Africa University and ARIPO, tuition and registration fees. Applicants who seek to benefit from a WIPO and ARIPO scholarship should attach a motivation letter to their application.