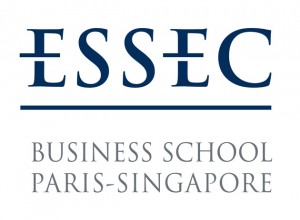 MASTER SCIENCE IN MANAGEMENT
Essec Business School
Città Parigi Singapore
Costo €
Durata Mesi
Stage NO
With its strong international orientation, career focus and flexibility allowing students to adapt the program to their own needs and interests, the Master of Science in Management (Grande Ecole program) provides the perfect education for tomorrow's managers. Students learn to become responsible leaders able to adapt to an increasingly complex and constantly changing environment. They develop their ability to be open, analyze, anticipate and adapt.
Strenghts:
An excellent education in a program recognized as one of the best in Europe.
The top program in France according to HR directors and recruiting professionals at major corporations surveyed in the latest opinion poll published by Nouvel Economiste
The No. 2 elite French school of higher education in management according to the surveys in L'Etudiant, l'Express, Challenges, Le Figaro, Le Point and l'Expansion.
An internationally renowned teaching staff made up of professors from 35 countries who are graduates of the finest academic institutions in the world.
A personalized education: each student designs his or her own program with the help of the Career Services and a tutor.
Corporate experience: work/study programs, the involvement of professionals, chairs, internships, business incubators etc.
A European education with a global perspective, via the international student body and teaching staff, the two campuses in Cergy and Singapore, academic exchanges and dual degrees, course content and long periods spent abroad.
Obiettivi
"Our goal is to prepare you to become a responsible manager able to anticipate and work with the changes and challenges of the corporate world. To meet this goal, we aim to help you become the entrepreneur of both your professional and personal future.The flexibility of the program and the combination of education and corporate experience will allow you to acquire an exceptional level of operational performance even before you graduate. Internship opportunities give you the chance to experiment with and fine-tune your choices in a sector or area of operations. Alternatively, you may decide to create your own business in the ESSEC Business Incubator.With its two campuses, in Cergy and Singapore, 80 academic exchange programs on five continents, partnerships with institutions such as the École du Louvre and the École Centrale de Paris that open doors to complementary disciplines, a teaching staff composed of 42% international professors, ESSEC develops your aptitude to understand different approaches.Learning to learn, ask the right questions, make decisions, work in teams in multicultural environments and become socially responsible managers: these are our goals for our graduates."
Françoise Rey, Dean of Graduate Programs
Destinatari
560 students
200 students admitted after completing a degree at another institution
360 ESSEC Bachelor of Science students who enter the MSc in Management after completing their Bachelor cycle plus 6 months of an internshipTwo admissions paths.
The ESSEC MSc is designed for high-potential French and international candidates under 32 years of age who have completed French preparatory classes or have a university degree.
It is open to candidates with or without professional experience. We are looking for candidates who represent academic excellence, open-mindedness, sensitivity to the world around them and leadership potential.
Applicants are eligible for entry into the second year of the program if they hold a bachelor's degree or equivalent, of which at least three years were completed outside of France.
Sbocchi occupazionali
Students can choose from an exceptionally wide range of options developed in partnership with the Career Services, partner companies and ESSEC alumni:
Close contact with the job market, in particular through recruitment events held with over 300 partner companies: 1,500 managers recruit ESSEC students at forums (ESSEC campus, International Banking Seminar), career round tables and company presentations.
Interview and CV workshops, career orientation guidance, etc., to prepare students to optimize their entry into the professional world.
Every year, more than 13,000 internship opportunities (including 2,000 outside France) are posted to students online.
An online tool offering all the information students need about professional experiences and developing their career plan.
Some 1,000 job offers for young graduates per year.
A very active and extensive global network of 38,000 graduates.
Rapid entry into the professional world
Our survey of the class of 2011 revealed that:
63,9% obtained their first position before graduation
92,6% of graduates found employment in less than four months
23% work abroad
69,4% hold positions with an international orientation
Their average salary is €52,206
Contenuti
Every trimester during the MSc program, students choose their courses from among the over 200 offered in French or English.
Eight basic courses are required: Financial Accounting, Management Control, Managerial Economics, Financial Theory, Organizational Behavior, Marketing Management, Strategy and Management, and Information Systems Management.
Support is offered throughout the program: continuation of the support relationship formed in the Bachelor's cycle, or the choice of a tutor for newly admitted students; development and submission of the Professional and Personal Project; validation of internship selection (duration, assignment, relevance to project).
Among other academic advantages, ESSEC offers MSc students two options for pursuing their studies at the Singapore campus.
The Core Track allows students to take all of the basic courses that are required for the degree. This program is offered every year from January to June.
The Global Manager in Asia is for students who want to acquire a global vision of management practices in Asia. The courses are offered from July to September. If they wish, after their selection, students may extend their stay with a three-month consultancy mission for a company based in Asia.

Generalist or specialized?
During this flexible and personalized program, students can decide to remain a generalist and to go further in certain courses, or to specialize in one management discipline, area of operations or sector, choosing among:
ESSEC tracks and programs (Accounting and Finance in partnership with the CFA Institute, Entrepreneurship, Property Management with the Royal Institute of Chartered Surveyors, etc.)
Teaching and Research Institutes and Faculty Chairs (LVMH, sanofi-aventis Therapeutic Innovation, Social Entrepreneurship, KPMG Financial Reporting, Diversity and Performance, etc.)
Courses at one of the partner universities in the framework of an academic exchange or a dual degree
One of the two programs offered in Singapore (see opposite).
Partnerships in France (double degrees with the École Centrale de Paris and the ESM de St Cyr-Coëtquidan, Cultural Management track with the École du Louvre, Law program with Paris II-Assas, Prep'ENA track with Paris IX-Dauphine, Actuarial track with the ISUP etc.)
Ongoing connections with the corporate world
At the end of the MSc program, the student has accumulated a total of 18 months of professional experience that is very demanding in terms of content. Students can choose among several possibilities (internship, placement in an organization or humanitarian association, business creation).
Regular opportunities for contacts with companies through recruiting events (ESSEC campus, International Banking Seminar, career round tables and company presentations)
Every year, over 13,000 internship opportunities (including 2,000 outside France) are announced to students online.
An online tool offers all the information students need in terms of professional experience and developing their career plan.
Note
Durata 2 to 3 years Languages English and French Sedi Cergy-Pontoise and Singapore campuses Next term starts:
September, Cergy Campus
January, Singapore Campus
Costo
European Union citizen
€31,000
Non-European Union citizen
€38,000
Borse di studio e finanziamenti
Social contributions:
Student social security contribution €206
Optional top-up insurance contribution from €85 to €480
Preventive medicine fees for the first year €60
Other fees:
Alumni Association contribution €100
Student associations contribution €400
ESSEC offers its students a wide range of possibilities for financing their studies under the best possible conditions. In 2008, 63% of all ESSEC MSc students received financial assistance. Banks in Cergy offer ESSEC students loans at preferential rates, with repayment beginning at the end of their first year of work following the study program. ESSEC has also established a partnership with the branch of the LCL bank in Cergy to offer financing covering full standard tuition. No loan guarantee is required of French citizens. Miscellaneous expenses and contributions remain the responsibility of the student.