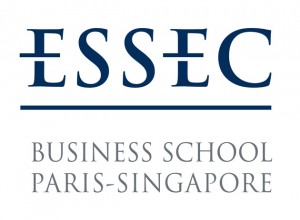 MBA IN HOSPITALITY MANAGEMENT
Essec Business School
Città Cergy-Pontoise
Costo €
Durata Mesi
Stage NO
With 30 years of experience in hospitality management, ESSEC offers a leading MBA program that can be completed in one or two years. Recognized worldwide and taught by the industry's most cutting-edge professionals and professors, our MBA prepares future managers for high-level operational responsibilities in all tourism and hospitality sectors, including hotel and restaurant management, catering, amusement parks, retirement homes, consulting and related activities. Demanding, thorough and taught exclusively in English, this MBA will add a whole new dimension to your career.
Repeatedly ranked No. 1 tourism/hospitality degree program in France
Widely recognized by the industry
Courses taught in English
Learning in a multicultural setting
Coursework with a strong international and strategic focus
High-quality instruction
Career services for students throughout their studies
Global alumni network
Destinatari
For the One-Year Track: students between the ages of 26 and 35, with four to five years of work experience, a university business degree, and demonstrating strong motivation and genuine maturity.
For the Two-Year Track: students between the ages of 22 and 28, with two to three years of work experience, a university degree, and seeking to enhance their academic and professional backgrounds.
Admission requirements:
A university degree in Business, Hotel Management (French BTS accepted) or other degree.
A minimum of one year of professional work experience for the two-year track, three years for the one-year track.
Fluency in written and spoken English (the TOEFL is compulsory for non-native speakers).
A management aptitude test (GMAT).
Academic and personal references.
Experience in working or living abroad is strongly recommended.
Sbocchi occupazionali
ESSEC maintains close ties with many international organizations in the hotel sector. Top executives from the industry frequently come to our campus to attend courses, give lectures or recruit employees.
The MBA program provides career advisory services for students throughout their studies.
Educating about future options and pathways.
Meeting with hospitality professionals and ESSEC Hospitality (IMHI) alumni.
Organizing: industry leaders conferences, executive search companies presentations and on campus company visits.

Our top 20 recruiters:
Accor
Hilton
Amadeus
Hotel Valuation Services (HVS)
BNP Paribas Real Estate
Hyatt International
Compass Group
InterContinental Hotels & Resorts
Concorde Hotels
Jones Lang La Salle
Disneyland Resort Paris
Louvre Hotels
Expedia Inc.
Marriott Hotels & Resorts
Elior
Rezidor Hotel Group
Four Seasons Hotels & Resorts
Sodexo
Groupe FLO
Starwood Hotels & Resorts
Possible job sectors:
Accounting
Food & Beverage
Business Unit
Front Office
Consulting
Human Resources
Development
Marketing
Distribution
Purchasing
E-commerce
Real Estate
Event
Revenue Management
Feasibility & Valuation
Rooms Division
Finance
Sales
Note
Durata
One-year track: 11 months
Two-year track: 23 months
Language
English
Sede
Cergy-Pontoise
Costi
1-year track: 37.430 euro
2-year track: 24.430 euro
It includes: application fee (non-refundable, to be enclosed with application), Tuition fees, Student housing on campus, Student association membership, Health insurance, Books and supplies, Meals (two meals per day provided at cafeteria).
Borse di studio e finanziamenti
Hospitality companies can finance a student's fees. The sponsorship scheme gives right to corporate tax reduction of 60% on donations, with an upper limit of 0,5% of turnover. Please click here for the French brochure and click here for the English brochure. Under certain conditions, you may qualify for assistance from the ESSEC Solidarity Fund or from our Student Office and its financing solutions. Part-time jobs are available at the school: teaching assistantships, administrative assistantships, and alumni assistantships.
Apprenticeship
Every
year, hospitality companies with business units and/or head offices based in Paris or around offer the possibility to some of our students to obtain their MBA through an apprenticeship program. The student works in the company for 15 months during the two years including nine consecutive months. Please click here to get the apprenticeship brochure (in French) and get more information on possible missions, financing, rhythm of the apprenticeship,.... Limited number of places. A selection applies during the admissions process. For two years, students under the age of 26 who are seeking their first real professional experience spend 50% of their time in class and 50% working for a company. The entire process is managed by the ESSEC Corporate Relations Office.