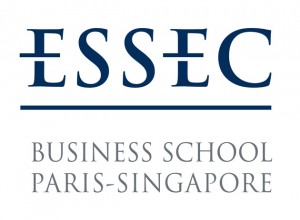 MBA IN INTERNATIONAL LUXURY BRAND MANAGEMENT
Essec Business School
Città Cergy-Pontoise
Costo 37000 €
Durata 11 Mesi
Stage NO
Since it was created in 1995, the MBA in International Luxury Brand Management has become the world leader in training managers for companies in this sector, and remains the only sector-specific MBA in International luxury brand management. Its partnership with leading luxury brands and institutions enables it to provide top-level international management training for this ever-changing sector.
The only sector-specific MBA in International luxury brand management
Accredited by Aacsb and Equis
Partnerships with top-level brands and institutions
Several specializations: fashion and accessories; fragrances and cosmetics; watches and jewelry, wine and spirits; cars and technology; hotels & real estate
True expertise in the sector thanks, in particular, to the LVMH Chair, an academic and research track in luxury brand management that offers students coursework combining high-level theoretical knowledge with practical information on the luxury field's special characteristics.
Obiettivi
The goal of the MBA in International Luxury Brand Management is to help participants become permanent learners, able to develop a global vision of the business, leadership and managerial abilities in order to successfully manage a luxury brand.
Building a vision by learning to approach problems from global perspectives, integrating academic and technical knowledge, and assessing situations from business,
economic and cultural standpoints.
Developing action-based theories and concepts by acquiring the theoretical frameworks that can be later called upon to understand change and by transferring skills and expertise.
Building commitment by developing the communication and organizational skills to secure team commitment and project management.
Destinatari
A University degree of at least a Bachelor's or a Master's level. Exceptionally candidates who do not have a University degree but have a relevant working experience at a senior level could be considered.
At least three years working experience
Be fluent in English
A GMATscore for all candidates, with no exceptions. Scores must be submitted by December 31 or March 31 depending on the recruitment session. We do not accept scores older than two years. We require a minimum score of 550 (our MBA code: X6R-FV-52) but we expect scores of at least 600.
A TOEFL or IELTSscore. We prefer a score of 100 IBT on TOEFL and 7 on IELTS. This test is not required for native English speakers or those who have studied for at least three years in an English-language college or university.
Sbocchi occupazionali
A dedicated team offers students:
personal development coaching to define an individualized strategy
one-on-one career counseling, workshops, mock interviews, seminars and contacts with consultants, industry managers and CEOs;
distribution of a book with MBA students' CVs to 500+ luxury goods firms worldwide
Diverse career paths around the world:
Business Development Manager, Lancel
Communications Manager, Chanel
Travel Retail Area Manager, Elizabeth Arden
Snr VP Fragrances, Lancôme
Marketing Manager, Remy Cointreau
Buyer/Product Manager Accessories, Printemps
Trainee Store Manager, Louis Vuitton
Contenuti
The MBA is divided into five periods:
Introductory period (summer), which focuses on gaining familiarity with luxury products and learning the fundamentals of the general disciplines and skills required for any MBA graduate (finance, accounting).
The second period seeks to strengthen business knowledge and present luxury market trends.
The third period is devoted to luxury brand management and semiotics.
The fourth period deals with management and issues specific to the luxury sector.
At the end of the program, the students work in teams to carry out a two-month field project consulting mission for a company in the sector.
Note
Durata 11 months Language English Costi A fee of €170 must be enclosed with the application form. Payment should be made on-line in euros. Borse di studio e finanziamenti ESSEC also offers students various loans to finance their studies. Partner scholarships ESSEC is committed to helping high-potential candidates who might not be able to enroll in the program without financial assistance. Three scholarships are awarded by our partners, L'Oréal and Firmenich to international applicants based on essays explaining their reasons for applying to the program. ESSEC scholarships ESSEC Business School has a limited fund to support students requesting financial aid on the basis of their personal situation. Students in the MBA program in International Brand Management may apply to this fund after their arrival at ESSEC. In the past, six to ten students have received annual of €1,500 to €6,000.